IRAQ: Christians are not foreigners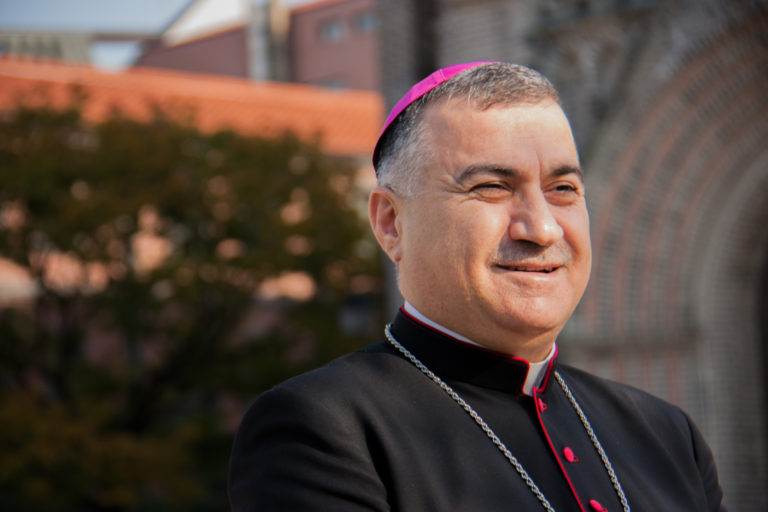 Pope Francis's visit to Iraq next week is an opportunity to show that Iraqi Christians are not foreigners, but have lived in the country since apostolic times said an archbishop.
Speaking to Catholic charity Aid to the Church in Need (ACN), Archbishop Bashar Warda of Erbil said that people in Iraq don't realise that the Christian community has ancient roots.
He said: "People in Iraq know little about us. We hope there will be more awareness that we are not guests but original inhabitants of the country."
The Chaldean archbishop added: "We hope that his visit to the country will raise awareness about Christians in Iraq. Respect for this group amidst the Iraqi people will grow."
Pope Francis will visit Iraq from 5th-8th March on a trip that includes Erbil, Mosul and Qaraqosh where Christians were forced to flee their homes by Daesh (ISIS).
Archbishop Warda said that some extremists were opposed to the Papal visit.
He said: "Some religious fundamentalists are behaving in a hostile manner on social media towards the Pope's trip. Anything that comes from the West is considered a crusade by them.
"For these people, the Pope is the king of the crusaders, who comes to the country as a missionary."
Despite this, the prelate had high hopes that the Pope's meeting with the head of the Shi'a Muslims in Iraq, Grand Ayatollah Ali Al Sistani, will be fruitful.
Archbishop Warda said: "Iraq has a Shi'a majority. Al Sistani is highly regarded as a man of peace and as someone who condemns the pervasive corruption in the country.
"The meeting of the two men will certainly have a positive impact on the image Shi'a have of us Christians."
On the importance of inter-religious dialogue, he added: "The Pope going to Ur, which is revered as the home of Abraham, will show that Jews, Christians and Muslims have a common father in Abraham."
Due to a second wave of COVID-19 sweeping across Iraq, Archbishop Warda explained that the visit will take place under serious restrictions.
He said: "For the big mass in the Erbil stadium, we have issued only 10,000 tickets, although it could seat 30,000 people.
"Nevertheless, everyone is excited that the Pope is coming."
The archbishop praised the authorities for their proactive approach to the trip.
Archbishop Warda said: "The authorities are taking the Pope's security very seriously, with 10,000 security personnel deployed for the purpose.
"The media will broadcast the events in high quality. This shows that there really is coexistence here."