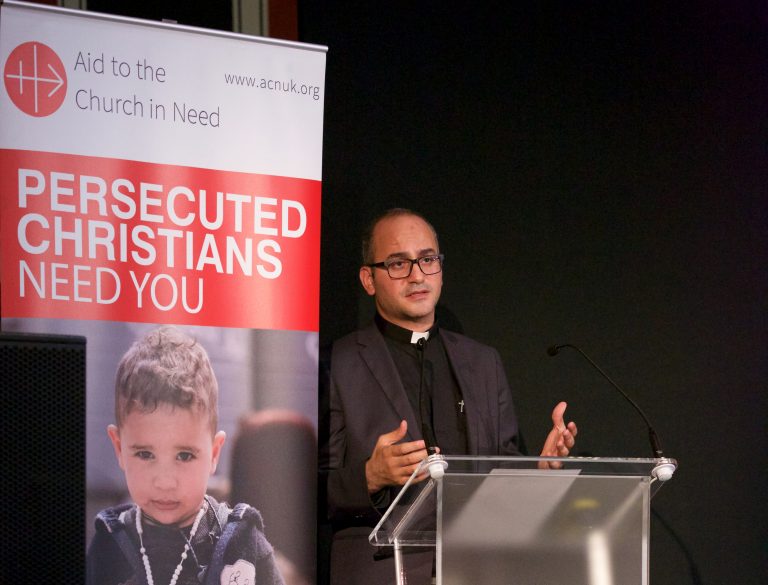 Iraqi priest caring for vulnerable Christians issues prayer appeal
A priest caring for persecuted Christians in northern Iraq has called on people to pray for peace in northern Iraq amid fears that a return to full-scale war could threaten the survival of one of the world's oldest Church communities.
Father Salar Kajo, who cares for Christians in towns and villages in northern Nineveh Plains, highlighted his fears following clashes outside the centre of Kirkuk between Kurdish Peshmerga forces and the Iraqi federal military.
With concerns that a descent into war may endanger Iraq's ancient Christian community, Father Kajo warned that numbers of faithful could continue to haemorrhage below 200,000 and called on people to pray for peace in the region.
Speaking in an interview with Catholic charity Aid to the Church in Need, Father Kajo, vicar general of Alqosh and parish priest of Teleskeof, Batnaya and Bakofa, said: "We hope very much that – in spite of the violence we have just seen – a peaceful path will be pursued between the Kurds and the Iraqi federal authorities.

"We must pray that, whatever happens, war does not break out."

"If full-scale war were to return to Iraq, we are afraid that Christians would not survive it."
His comments come amid fears that the violence could undo the work of resettlement in which thousands of Iraqi Christians displaced by Daesh (ISIS) have returned to their homes in Nineveh.
Father Kajo has overseen repairs to basic services and homes in Teleskeof and Baqofa, enabling the return of more than 1,000 Christian families to the district.
Stephen Rasche, who oversees Iraqi Christian resettlement programmes in Nineveh, working closely with Father Kajo, told ACN: "We will have to see how the next two to three days play out – history shows that in this part of the world nobody's crystal ball works at all well.

"But we must all pray that the people who have suffered so much will not have more suffering inflicted upon them."
Aid to the Church in Need has prioritised help for Christians in Iraq, providing emergency help since they fled Nineveh in 2014 and helping rebuild homes in the region to enable resettlement to get underway.
To date, at least 15,000 Christians have returned to Nineveh, with 80,000 or more still in displacement.
The charity is also helping to repair churches desecrated in Nineveh, including Father Kajo's parish church of St George, in Teleskeof.
Father Kajo and Mr Rasche were keynote speakers at ACN events last week in the North-West of England and in London's Westminster Cathedral Hall, where the charity held a day of prayer and information on Saturday (14th October).