IRAQ: To give youth hope and a future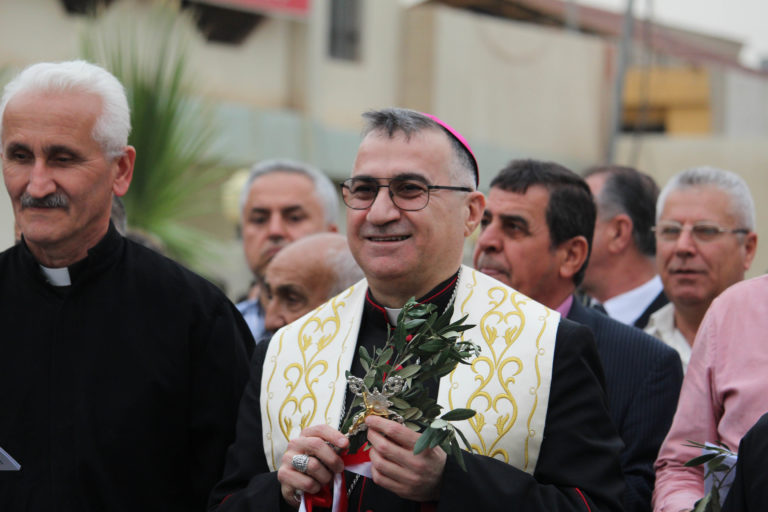 Just days ahead of Pope Francis' visit to Iraq, a leading Catholic charity has announced a £1.3million scholarship package to Christian students amid concerns about the continuing migration of the faithful from the country.
Aid to the Church in Need (ACN) is making the grant to allow 150 students to study at the Catholic University of Erbil (CUE) in Kurdish northern Iraq for the next four years.
Chaldean Catholic Archbishop Bashar Warda of Erbil, the university's founder, told ACN: "The CUE is a beacon of light and a symbol of hope for the younger generation.
"Helping the CUE financially by means of scholarships will be an immense support, and this aid will not only benefit a limited number of young people, who are hoping for a better future, but at the same time it will be a powerful gesture of solidarity towards the Christians and all the other minorities and the disadvantaged in the region."
Pope Francis' four-day trip begins on Friday (5th March), a visit that includes not only Erbil, but also Mosul and Qaraqosh from where Christians and other minorities were forced to flee their homes by Daesh (ISIS).
A census taken during the presidency of Saddam Hussein showed that there were 1.4 million Christians in Iraq – in 2020 that number was lower than 250,000.
Responding to news of the ACN scholarship grant, Archbishop Warda said: "I have always deeply appreciated the work ACN has done for us over many years, and especially after Daesh (ISIS).
"To have ACN as the first foundational core donor for the scholarship programme is most appropriate and most welcome.
"We need to bring good news to the people here during the papal visit – to be able to announce the vision to have 1,000 students by 2025, giving us a significant voice and a clear future for our young people and their parents, brings great hope."
Neville Kyrke-Smith, National Director, ACN (UK), said that the programme was part of the charity's concerted efforts to help preserve the Christian presence in Iraq.
He said: "Since Daesh's invasion, Iraqi Christians have had to leave their homeland when many would much rather stay. There is a constant feeling of insecurity – and career prospects are not encouraging.
"By offering this scholarship, and giving students the chance of good employment and a fruitful career, we are helping sustain the vital presence of Christians and offering hope."
In an interview conducted by the media office of the Catholic Bishops' Conference of England & Wales, which included a reference to ACN's work, Cardinal Vincent Nichols, Archbishop of Westminster, offered Catholics advice on how to support Iraq's Christians in light of the papal visit.
He said: "[They should] follow it first of all to grow in an awareness of the region… When we do that, we will find, almost spontaneously, a deeper compassion for our brothers and sisters there."