LEBANON: 'We'll get through it'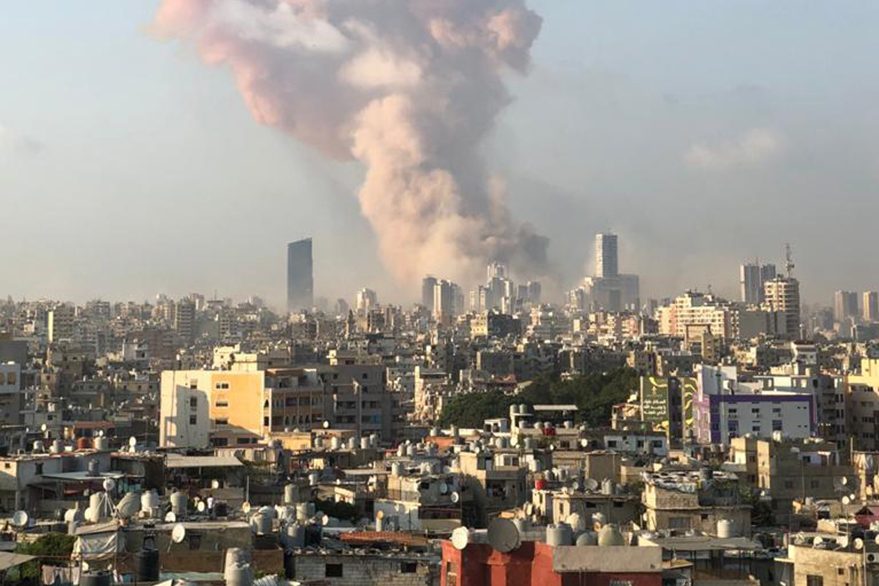 On the eve of the anniversary of the Beirut port explosion (4th August), Christians in Lebanon have expressed hope and optimism for the future – despite the worst economic crisis in 150 years and the ever-present threat of migration.
Speaking to Catholic charity Aid to the Church in Need (ACN), Father Raymond Abdo, Provincial of the Discalced Carmelites in Lebanon, praised Pope Francis' inspirational support.
He said: "Pope Francis has given us hope that we can confront this crisis, with his appeal to the universal Church not to let us go under. The Pope is not going to abandon the Church in Lebanon."
The pontiff organised a meeting for Lebanese Christian leaders at the Vatican last month.
Father Abdo added: "We are regaining some degree of confidence despite all the difficulties. Why should we fear anything when we have our faith in Jesus Christ?
"You only need a little yeast to leaven the whole loaf."
On 4th August last year an explosion in Beirut, set off by 2,750 tonnes of ammonium nitrate, killed more than 200 people and left more than 300,000 homeless.
The country is experiencing a serious economic crisis that has led to spiralling inflation with more than 50 percent of the population living below the poverty threshold due to corruption, weak public infrastructure and the COVID-19 pandemic.
Despite the problems facing the country's Christians, the charity was repeatedly told that there is a future for believers in Lebanon.
Christian lawyer Wajih Raad told ACN that despite a pessimistic atmosphere and people wanting to leave the Christian community will survive.
He said: "It's going to take several years, but we'll get through it."
But Christians are facing major struggles. Sister Eva Abou Nassar, administrative director of Holy Family School in Jounieh, 20km from Beirut, explained how the economic crisis had led her to lose up to 20 teachers in June and July.
Sister Nassar said: "Most of them want to emigrate, since they can simply no longer make ends meet. Their purchasing power has fallen drastically.
"Whereas before the crisis a starting salary of ل.ل.1,525 million was roughly equivalent to US$1,000, with the collapse of the Lebanese pound it is now worth no more than US$75 or 80. An experienced teacher earns twice that much, but that is still far too little.
"Whereas before the crisis one dollar was worth ل.ل.1,500, it is now being exchanged on the black market for ل.ل.18,900."
She added: "Some of the families here in Jounieh, a town not generally regarded as being poor, actually go out early in the morning, in order not to be seen, scavenging food from the dustbins."
ACN has supported the Christian community with £2.3 million (€2.74 million) to help rebuilding in the Christian Quarter which was badly hit by the explosion.
The charity has also provided £1.9 million (€2.25 million) in emergency relief aid.