MALAWI: Building up the Church for Saint Joseph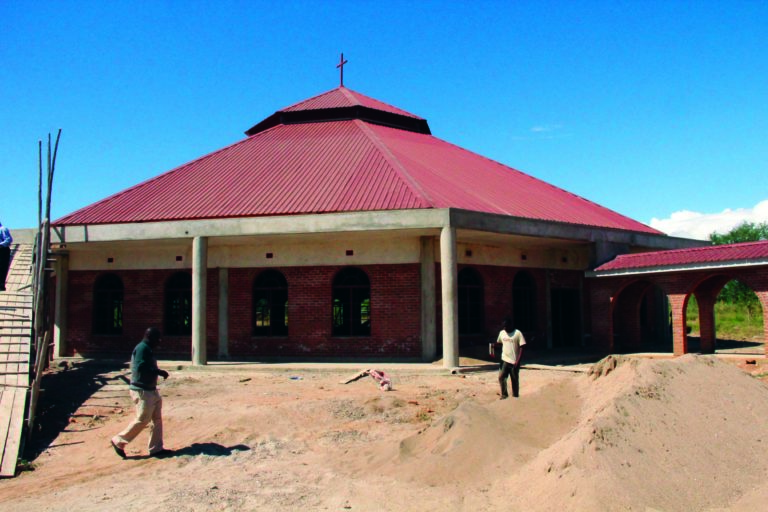 Saving the roof of a new cathedral in an area of Malawi beset by natural disasters is one of the key building projects a Catholic charity is undertaking to mark the year of Saint Joseph.
Neville Kyrke-Smith, national director of Aid to the Church in Need (ACN) (UK), which is supporting the initiatives, said: "These projects will transform the lives of the local Catholic communities struggling to live out their Faith."
He added: "Saint Joseph was a carpenter, but the Greek word we translate as carpenter – tecton – probably means he was a wood worker constructing roofs and other vast structures.
"So the building projects ACN is backing, such as the new roof for Malawi's Cathedral of Saint Joseph the Worker in Karonga, are very appropriate."
The charity helped with the new cathedral in Karonga, a region beset by earthquakes and other natural disasters, after the fledgling diocese of Mzuzu was set up in 2010.
But torrential rains, which led to severe flooding, left their mark on the new building.
Monsignor Denis Chitete, Vicar General and Cathedral Administrator, told ACN: "In January 2018 we started noticing some wet marks on the ceiling of the cathedral.
"After inspection of the roof, we found out that some parts of the roof were open, and that the rainwater was dripping through these openings on to the ceiling."
Temporary measures designed to halt the damage's progress proved ineffective after the intense heat from the sun caused band tape sealing the gaps to shrivel.
Monsignor Chitete added: "Furthermore, we also discovered that the gutters are also leaking into the pillars and walls of the cathedral"
Despite cutting-edge earthquake-resistant construction techniques being used when the cathedral was built, the Vicar General fears that the water damage could undermine essential support structures.
He said: "Our real fear is that if the leakage on the ceiling, pillars and walls is left unattended, the cathedral building will slowly be weakened and may eventually collapse."
While ACN is providing the materials, parishioners will be contributing to the labour.
Mr Kyrke-Smith said: "Parishioners are going to be involved in all the work that can be done by unskilled labours – by pitching in they're following the example of St Joseph the Worker."
Other projects being backed by ACN include construction of a presbytery for Saint Joseph's parish in Betatao, Madagascar to mark the parish's golden jubilee, renovating the St Joseph Sisters' convent and adjoining orphanage in Potelych, Ukraine and helping with construction of a new parish house for Saint Joseph's, Layyah in Pakistan's Punjab Province.