MOZAMBIQUE: Fear and panic as Daesh 'seize' town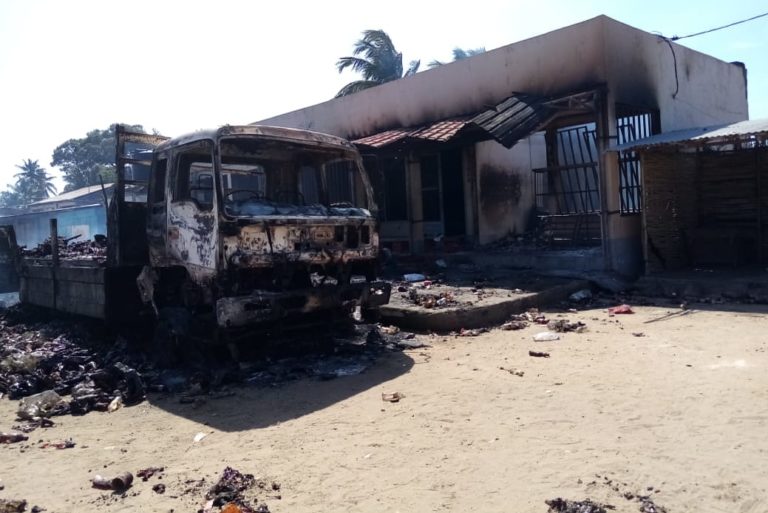 A surge in Islamist violence in Mozambique – resulting in claims that Daesh (ISIS) has captured the port town of Palma – has created a fresh wave of panic.
More than 150 insurgents reportedly attacked Palma, in the Cabo Delgado region, leading to "the assassination of dozens of defenceless people", according to Omar Saranga, a spokesman for the country's defence and security forces.
During the attack last week, an unnamed man described the violence in a recorded message, which was sent to Catholic charity Aid to the Church in Need (ACN).
He said: "We are running, fleeing, trying to hide here on the shore. They are shooting everywhere. May it be as God wills, here in Palma…The houses have been abandoned."
Yesterday (Monday, 29th March) Daesh said on its Telegram channels media platform that "the caliphate's soldiers seize[d] the strategic town of Palma".
Amaq, the Daesh-affiliated news agency, said the attack "resulted in the deaths of 55 Mozambican forces and Christians including contractors from outside the country".
Father Edegard Silva, a Brazilian missionary in Pemba whose own parish, the Sacred Heart of Jesus, in the Muidumbe district, was the scene of one of the most violent attacks last year, told ACN the people were becoming used to these attacks.
He said: "They were already expecting it, because over the past two weeks these evildoers and insurgents had been carrying out a series of attacks in the Nangade region, and almost all the communities close to Palma has already been attacked."
In another message, he said: "Many of the families of our catechists in Palma have been in touch with us to tell us that they have fled.
"When these attacks take place, the people flee into the mountains, and so it is difficult to communicate with them on account of the weak signal and the fact that the batteries on their mobile phones have run out."
On Friday (26th March), Islamists ambushed a convoy of 17 cars in northern Mozambique, and only seven of the vehicles made it to safety, with seven confirmed dead, many injured, and up to 60 people unaccounted for and feared dead.
In mid-March, UK-based charity Save the Children, after speaking to family members inside the country, reported that children as young as 11 were beheaded by Islamists.
One woman, who they named Elsa, said of her 12-year-old son: "We tried to escape to the woods, but they took my eldest son and beheaded him."
The insurgency in Mozambique began in October 2017 and has killed more than 2,000 people and left 670,000 homeless.
Earlier this month, ACN agreed emergency aid of €160,000 (£136,500) – providing beans, flour, cooking oil and other basic foodstuffs for displaced people facing famine.
Working with priests and Sisters, the charity has also funded trauma counselling as well as ongoing support for the training of clergy.