MOZAMBIQUE: Fresh aid for families fleeing from jihadists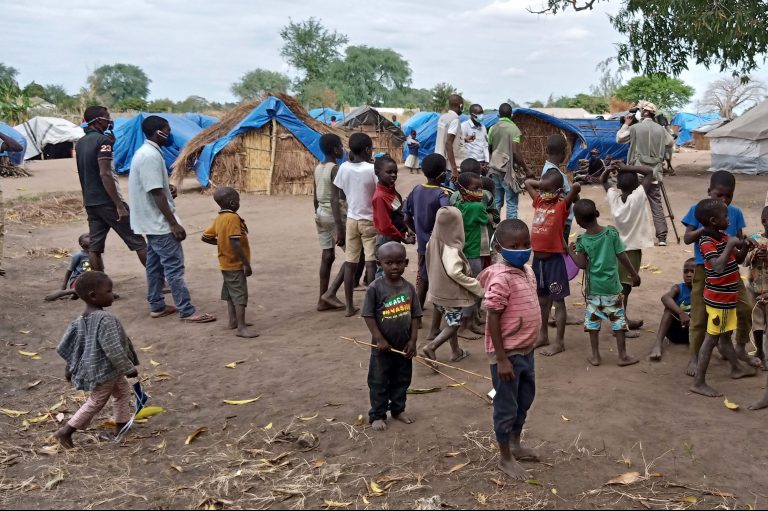 Trauma counselling and pastoral care for families escaping jihadists in Mozambique are being provided by the UK office of a leading Catholic charity – as the Islamists' bid for power enters its fourth year.
Aid to the Church in Need (ACN) is supporting a project in Pemba Diocese, which will provide help for families fleeing Daesh (ISIS) affiliated extremists in Cabo Delgado, in the north of the country.
Bishop Luiz Fernando Lisboa of Pemba told ACN: "Cabo Delgado, and therefore the whole Diocese of Pemba, is facing its greatest challenge as a result of the fighting that has ravaged the province since the end of 2017.
"There is not one parish in our diocese that has not received people who have had to leave their homes, fleeing from the violence in the north."
The diocese is training priests, Sisters and lay pastoral workers in trauma counselling, so that they will be able to visit families and IDP (Internally Displaced Persons) centres to provide care.
They will also be creating support groups in parishes and implementing new pastoral strategies to address the ongoing crisis in Cabo Delgado.
The parishes in Pemba Diocese have received more than 250,000 people, many of whom had to leave everything behind when they fled from the extremists.
Bishop Lisboa said: "Many displaced people come to our parishes… So it is extremely important that the parishes have individuals in them who are able to help people in times of crisis.
"For this reason, every day we are providing more training for priests, religious and pastoral workers in trauma counselling so that they have the tools they need for this ministry."
For months, the Church has been caring for IDPs, but this project marks a new phase in the care of Mozambique's internal refugees.
Neville Kyrke-Smith, national director of Aid to the Church in Need (UK), said: "How could we not respond in love to the suffering caused by the ongoing crisis in northern Mozambique?
"In caring for displaced families we are helping to offer the love of Christ to those in such need. This is only thanks to the compassion and prayers of the benefactors of ACN."
Since Al Sunnah wa Jama'ah – a Muslim religious group that became radicalised – began its campaign of terror in October 2017, more than 2,600 people have been brutally murdered and hundreds have disappeared.
The mass exodus of up to 300,000 people has led to dozens of villages being completely abandoned and farming land left fallow.
In June 2019 the group declared its affiliation to Daesh.
From late 2019 onwards, attacks intensified throughout the north of the province, and militants have taken control of territory including the port town of Mocímboa da Praia.