NICARAGUA: Cardinal condemns government attacks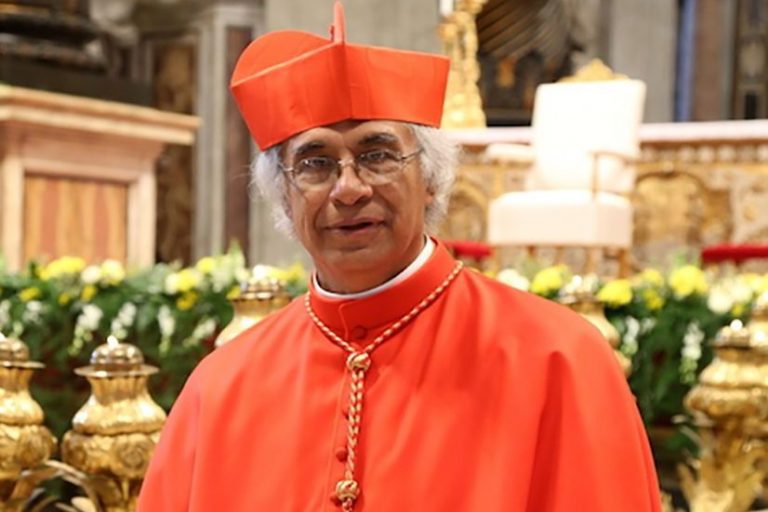 As crisis continues in Nicaragua, the president of the country's Bishops' Conference has spoken out against the violent crackdown on anti-government protests – including assaults on clergy.
Cardinal Leopoldo José Brenes Solorzano, the Archbishop of Managua, told Catholic charity Aid to the Church in Need that there have been two attacks on bishops in the last fortnight – including one on himself.
 Government soldiers assaulted cardinal and others in basilica
On 9th July, the cardinal was assaulted by government soldiers who entered the Basilica of San Sebastian in Diriamba – as were his Auxiliary Bishop José Silvio Baez and the apostolic nuncio Archbishop Waldemar Stanisław.
As well as the raid on the Basilicia, Bishop Abelardo Mata narrowly escaped armed attackers on Monday (16th July).
Cardinal Brenes said: "Please put pressure on the government, urging it to show respect for the bishops, the priests and the population."
According to UN figures 280 died and 1,830 suffered injuries when government forces cracked down on anti-government protests over the last three months.
The cardinal also spoke about the situation in Masaya, some 18 ½ miles (30 km) south of the capital Managua, where large-scale protests calling for President Daniel Ortega's resignation led to all the roads into the city being blockaded.
At around 6am local time on Tuesday (17th July), Masaya was besieged by more than 1,000 soldiers and police.
By the time the government announced that it had retaken control of the city later that day, at least three people had died.
Cardinal Brenes told ACN: "It is an extremely difficult moment for the whole country".
He added: "Hearing the appeal by Pope Francis to be a 'field hospital', many of our parishes have given shelter to those seeking safety and help to the injured".
"Undoubtedly this has not pleased the government. Just as it has not been pleased by our efforts in trying to dismantle these paramilitary groups."
Cardinal Brenes asked governments to call on President Ortega's administration to show respect for the Nicaraguan people – and the Church.
He added: "At the same time, I invite everybody to join in a chain of prayer and offer concrete support to our priests by offering Mass intentions.
"For in fact many of our priests have to celebrate in private, and consequently they do not receive any Mass offerings and so have no means of financial support."
Aid to the Church in Need announced that it will be organising a visit to Nicuragua as a gesture of solidarity and to look at ways of providing pastoral support.