NICARAGUA: 'The Church is being silenced'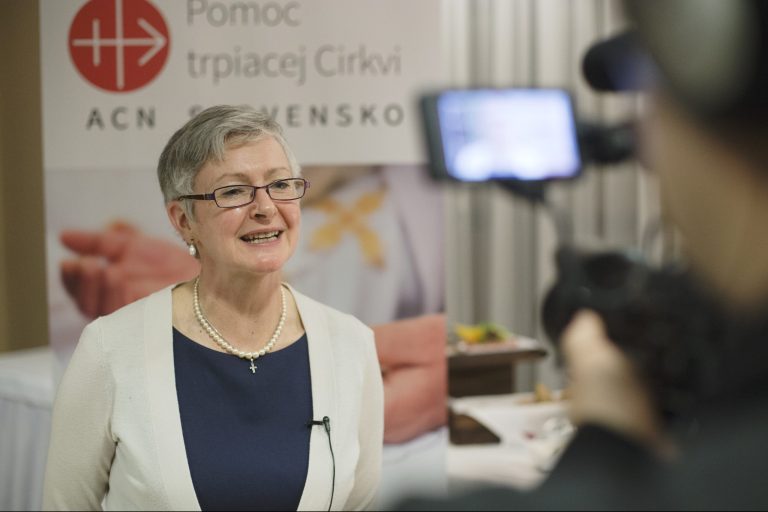 A leading Catholic charity is urgently calling for prayers for Nicaragua amid a dramatic escalation of efforts to silence the Church.
Aid to the Church in Need (ACN)'s appeal comes after a bishop was arrested last week, which followed the expulsion of the country's Apostolic Nuncio. 
Regina Lynch, international projects director of ACN, said: "These events represent a further escalation in a spiral of confrontation."
Ms Lynch added: "We are witnessing an attempt to silence the Church in Nicaragua. And there is no easy solution. We need to support them as much as possible. We must pray that there may be a peaceful solution and not a further increase in hostilities."
Bishop Rolando Álvarez of Matagalpa, who is also Apostolic Administrator of the vacant See of the Diocese of Estelí, was abducted in the early morning on 19th August, along with others including three priests, two seminarians, a deacon and a photographer.
Bishop Álvarez is under house arrest in his family home close to the capital Managua, with a constant police guard. He was arrested after he criticised the closure of Catholic radio stations in the diocese of Matagalpa.
Ms Lynch said: "Nicaragua continues to be convulsed by the crisis that began more than four years ago. The situation in this Central American country is critical, with great polarisation and confrontation.
"We believe that prayer is more important than ever at this time."
In June, the government announced the closure of 101 NGOs, including the Association of the Missionaries of Charity of Mother Theresa of Calcutta, as well as the closure of Catholic television channels.
A report published in May 2022 found that in less than four years, the Catholic Church suffered more than 190 attacks, including a fire in the Cathedral of Managua.
Alongside the expulsion of the Apostolic Nuncio in March, the government has prohibited street processions, interrupted religious celebrations and the police have intimidated worshippers at churches. Six priests are imprisoned in the country.
In a visit to ACN's international headquarters in 2019, Bishop Álvarez said: "And so I say to the benefactors of ACN, please continue, without fear, as you have been doing, giving until it hurts, giving from what you need to live on, because in this way you are giving life to others."