NIGERIA: 50 killed during Pentecost Sunday massacre at Catholic church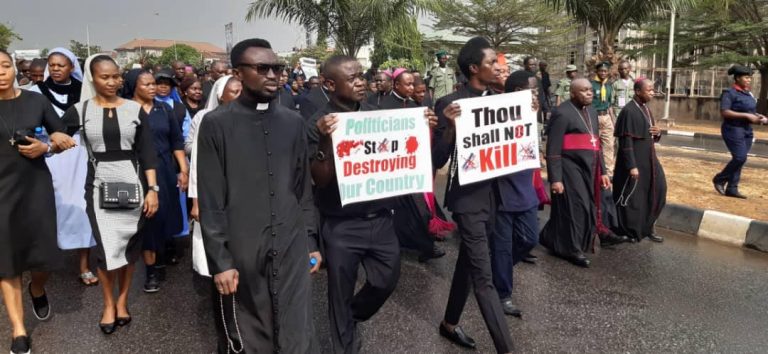 More than 50 people, including children, are believed to have been killed during a savage attack on a Catholic church on Pentecost Sunday – one of the major feasts of the Christian year.
The terrorist atrocity took place at St Francis Xavier Catholic Church, in Owo, Ondo State, southwest Nigeria yesterday (5th June).
In a statement sent to Catholic charity Aid to the Church in Need (ACN), Father Augustine Ikwu, director of communications for Ondo Diocese, wrote: "It is Pentecost Sunday, a time every Catholic is expected to be in Church to commemorate the solemnity.
"It is so sad to say that while the Holy Mass was going on, men of unknown origin, wielding guns, attacked St Francis Xavier Catholic Church.
"Many are feared dead, many others injured and the Church violated.".
While no official figures have been issued of those killed or abducted, a doctor at a local hospital told Reuters that at least 50 bodies had been received by two local hospitals.
Armed men entered the church in Owo during Mass, firing randomly into the congregation.
Father Ikwu continued: "The identity of the perpetrators remains unknown while the situation has left the community devastated."
But the priest denied reports that parish priest was abducted, stating "all the priests in the parish are safe and none was kidnapped".
Father Ikwu continued: "The bishop appeals that we remain calm, be law abiding and pray for peace and normalcy to return to our community, state and country."
Dr Caroline Hull, national director of Aid to the Church in Need (UK), said that the charity was shocked by the latest assault on Nigeria's Christian community.
She said: "Our hearts go out in prayer to those who were killed or injured and their families.
"They are suffering so much in order simply to live out their faith. May God comfort them in their time of need."