NIGERIA: Bishop – Militants' master plan to wipe out Christianity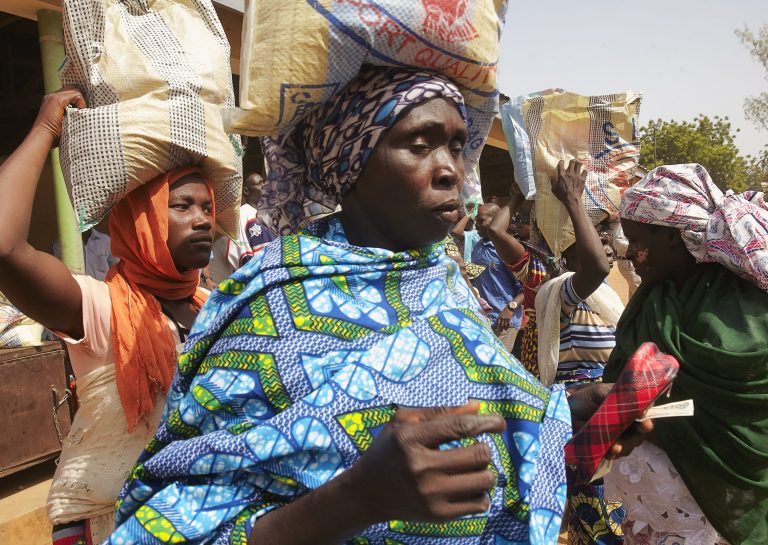 Who is funding terror groups killing Christians?
Why can't the government protect lives?
ISLAMIST nomadic herdsmen are waging a violent campaign to eradicate Christianity from Nigeria's Middle Belt region – and the Government is doing very little to stop them – according to a bishop determined to speak up for his frightened people.
Unknown sources funding  militant Fulani with "sophisticated weapons"
Describing attacks in the Middle Belt that have left up to 100 Christians dead this year alone, Bishop Wilfred Chikpa Anagbe of Makurdi went on to accuse unknown sources of funding the militant Fulani with "sophisticated weapons".
The bishop's comments come as reports emerge that on Monday (28th May) Fulani extremists carried out a gun attack on the Sacred Heart Minor Seminary in Jalingo diocese, wounding Father Cornelius Kobah in the leg and beating up another priest, Father Stephen Bakari.
In his interview with Aid to the Church in Need, the Catholic charity for persecuted and other suffering Christians, Bishop Anagbe said: "There is a clear agenda – a plan – to Islamise all of the areas that are currently predominantly Christian in the so-called Middle Belt of Nigeria."
Bishop Anagbe said 11 parishes in his diocese had come under fresh attacks from militant Fulani with other violence taking place all over Benue state where, he said, 99 percent of the population are Christian.
In an especially vicious attack, the bishop described how two priests – Father Joseph Gor and Father Felix Tyolaha – and at least 17 parishioners were killed when extremists struck during early morning Mass last month (April) at Saint Ignatius's parish, Makurdi diocese.
Referring to a series of attacks against Christians over the past few months, Bishop Anagbe recalled a government-organised mass burial for 72 people, held earlier this year.
Militant Fulani with sophisticated weapons – who is funding them?
He added: "The Fulani tribesmen for the most part live in the forests and cannot afford the luxury of such sophisticated weapons – so who is funding them?"
Highlighting repeated security failures by the federal government in the Middle Belt, Bishop Anagbe said: "When the attacks take place, there are never any police or soldiers present."
Further criticism of the police was levelled by Father Tobias Buture, of Maiduguri diocese, who bemoaned continuing kidnappings in Yobe state, also in north-east Nigeria.
He told ACN: "The inhabitants of Maiduguri see a lack of transparency and honesty on the part of the authorities."
Bishop Anagbe also spoke out against the government for failing to help more than 100,000 internally displaced people living in four separate camps in his Makurdi diocese, saying: "The Church is helping the people whereas the government is not helping us at all in this case."
Aid to the Church in Need has already provided emergency and pastoral help for internally displaced and refugee families in different parts of Nigeria and those who have fled to neighbouring Cameroon.
Describing the militants, Bishop Anagbe said: "We are not speaking of Boko Haram although some of the cattle herders have had relations with that terror group and both groups are united in the same intention to Islamise the entire region." 
Requesting prayer and support, Bishop Anagbe said: "Please pray for us and make yourself spokesmen for the suffering our community is going through.
"We need people to raise their voices in our defence."