NIGERIA: Buhari is to blame – says bishop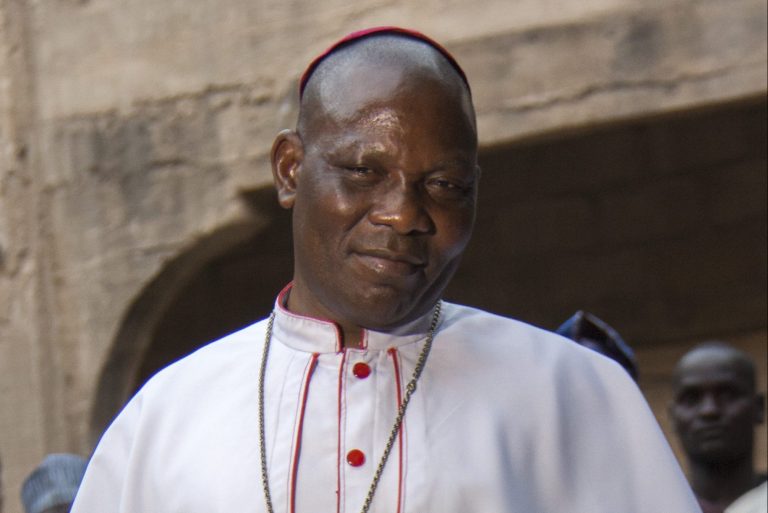 Nigeria's President Buhari and his government must take the blame for the country's crisis, according to a leading bishop, who has led his people through genocidal persecution.
Bishop Oliver Dashe Doeme of Maiduguri told Catholic charity Aid to the Church in Need (ACN) that spiralling attacks on communities by militant groups are inflicting misery and pain – but politicians are failing to tackle the emergency.
He said: "We have never experienced what we are experiencing now. People are suffering, hungry.
"The government has lost its grip on the situation, things are a shambles, but we are a people of hope, and we know that God will support us."
Bishop Dashe Doeme went on to describe the suffering being experienced across the country.
He said: "Nigeria is now in crisis, and we are experiencing a lot of evil forces in our country.
"You have the Fulani herdsmen attacking Christian communities, you have the bandits attacking communities and taking people away.
"The Church is not spared. In different parts of the north, priests have been killed."
The bishop said the administration's failure to tackle these issues will be reflected at the ballot box in the national elections – including for the posts of president and vice president – which are due to be held in February and March 2023.
He said: "Buhari is the president at the moment, but tomorrow he will be gone, and we hope for a compassionate new president, who will have the people at heart and who can unite them."
Bishop Dashe Doeme said that while things have worsened elsewhere in Nigeria, the situation had improved in his diocese, with the military having driven Boko Haram out of several provinces.
But Maiduguri Diocese still has to address the disruption and trauma caused by the extremists, and is making education its top concern.
The bishop said: "This is a priority for our diocese, especially for the refugees who have returned.
"We have taken it upon ourselves to make sure the children get an education, from primary school even, if possible, to university.
"This is key to defeating Boko Haram. When people have training to secure their livelihood, then they don't go and kill people."
Bishop Dashe Doeme credits the changes in his diocese to divine intervention, including a Rosary campaign which followed a 2014 vision he had of Jesus handing him a sword which turned into a rosary.
He said "[W]e know that God is strong and as long as we continue to turn to Mary victory will surely be won, because we are a victorious people, we are a hallelujah people, we are a resurrection people."