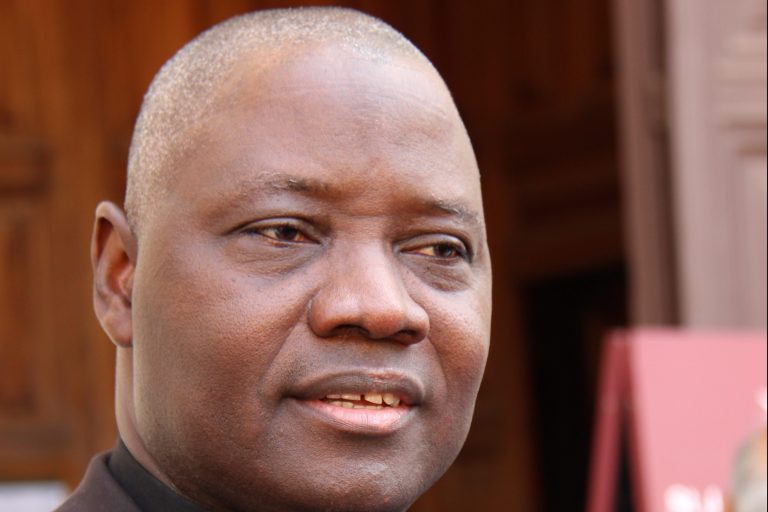 There is rejoicing in Nigeria after a Catholic priest from the capital, Abuja, was released 10 days after being taken hostage by bandits who kidnapped him at gunpoint.
Father Matthew Dajo was set free on Wednesday (2nd December) after being abducted on the evening of 22nd November following an attack on the town of Yangoji, outside Abuja.
Archbishop Ignatius Kaigama of Abuja said in a statement: "We thank God for the safe release of our brother, Fr Matthew Dajo…We thank you all for your kind prayers.
"We also thank the family of Fr Dajo and all those who assisted in securing his release."
He added: "We pray that there will be improved security in the country. Mary, Mother of Perpetual Help, pray for us."
Nigerian Catholic spokesman, Father Kevin Oselumhense Anetor told news outlet ACI Africa how Father Matthew came to be kidnapped.
He said: "Armed bandits raided the community and shot sporadically for about 30 minutes.
"The gunmen scaled through the fence of the priest's house, while others positioned themselves outside, before entering Fr Matthew's bedroom and whisking him away."
Speaking recently at the online parliamentary launch of Catholic charity Aid to the Church in Need (ACN)'s report Set Your Captives Free: A Report on Christian unjustly detained for their Faith, Archbishop Kaigama warned of a recent surge in kidnappings.
He said: "We have cases of abductions, detentions, and killings by terrorist groups, criminal herdsmen, bandits, and gangs of kidnappers to contend with.
"Last week, in one of our parishes in Abuja archdiocese behind the parish house, five children of the same parents were kidnapped, and the following day a woman preparing for her church wedding was also kidnapped. They have not been found."
At the event, Archbishop Kaigama underlined the threat Islamist groups in Nigeria pose to the country's Christian population.
He said: "The Christian-dominated Middle Belt and some parts of northern Nigeria will have no future if groups like Boko Haram and allied terrorist groups continue to harass them."
Archbishop Kaigama also raised the topic of Leah Sharibu, one of 110 students taken from their boarding school in 2018 and who was kept in captivity because of her refusal to convert from Christianity to Islam.
"Leah has become a symbol of Christian resilience against forced conversion."
He added: "Others like her are used as human shields, sex slaves, or bargaining chips for random from government and international organizations."