NIGERIA: Was kidnapped priest tortured to death?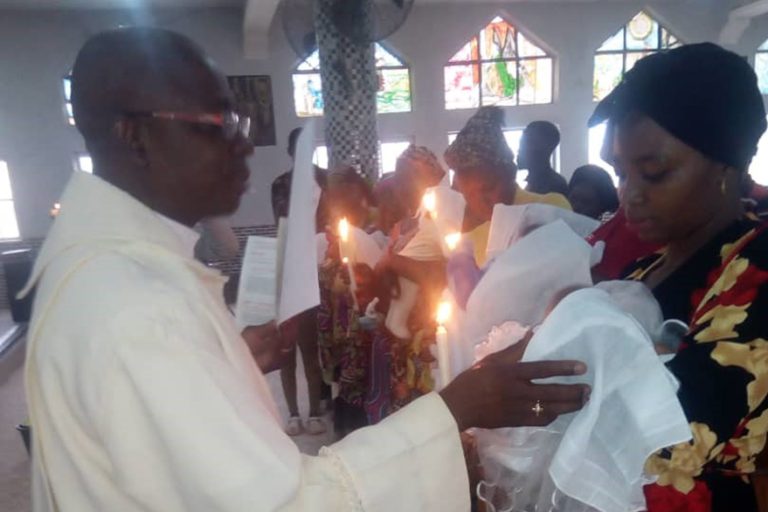 With contradictory rumours circulating about Father Joseph Akete Bako's fate more than a month after his kidnapping, a Nigerian priest has reported he has been tortured to death by bandits.
Despite the family receiving reports that he was alive last Friday (22nd April), the following Sunday it was announced in his parish that he had been killed.
Father Emmanuel Anyanwu told Catholic charity Aid to the Church in Need (ACN) that Father Bako, who was taken from St John's Catholic Church, Kudenda on 8th March, suffered greatly before his death.
Father Anyanwu said: "He was tortured because they were forcing him to pay a huge amount of ransom for his release. In this case, there was physical torture and beatings which caused him huge amounts of pain and agony.
"They do this to try and get the money from his family, friends and parish.
"Because of his fragile health challenges, he couldn't survive the torture according to Father Bako's assistant parish priest, who announced the death officially to the congregation on Sunday Mass on 24th April and informed the diocese.
"According to him, the body of Father Bako has not been released yet by the bandits."
There had been rumours of Father Bako's death for several weeks although a number of contrary reports suggested he was still alive.
Last month saw a spate of kidnappings, with Father Leo Raphael Ozigi, parish priest of St Mary's Church, Srakin Pawa Village, Niger State, abducted on 27th March and later released, and Father Felix Zakari Fidson, of Zaria Diocese, kidnapped on 24th March.
Father Anyanwu said the kidnappings were part of a concerted effort by extremists to curtail the growth of Christianity in the country.
Speaking about the wider Islamist threat, he said: "Boko Haram sees Christianity and Western education as 'haram', forbidden, so now they target Christians and especially Catholic priests who are spreading the Gospel of Christ to the interior parts of northern Nigeria and beyond."
He added: "They intend to achieve the caliphate of Boko Haram and total Islamic government in Nigeria."
The priest was also critical of the Nigerian government's response to the kidnappings.
He said: "The Nigerian government has done nothing in the past five years on this issue, Bishop Kukah of Sokoto was attacked because he spoke against the evils of this present government. There is also an Islamic agenda to Islamise Christians in Nigeria.
"The government has never condemned these atrocities or made any progress towards the release of priests when they are kidnapped."
Nigeria is a priority country for ACN, and Father Anyanwu finished by expressing his gratitude to the charity: "Christians in Nigeria today are thankful for ACN because of your continued support, prayers, encouragement and consolation."