PAKISTAN: Authorities are failing Christian women threatened with rape and death, says Catholic solicitor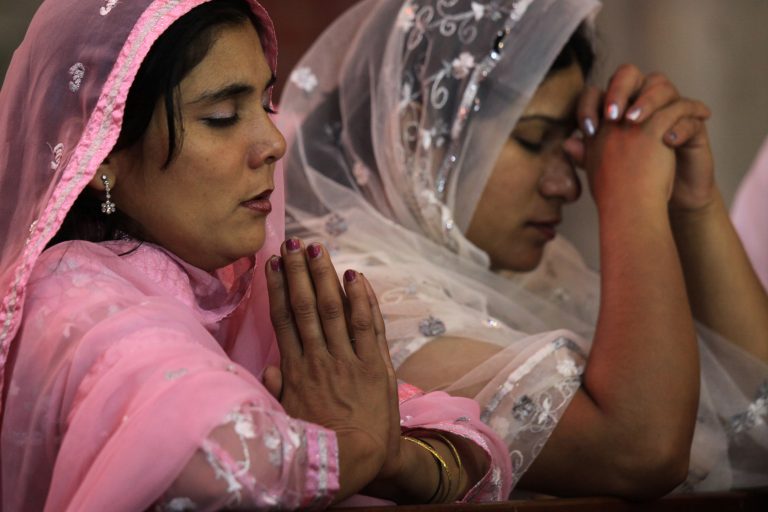 Courts and police are not protecting the rights of religious minorities
A female Catholic solicitor from Pakistan has accused the authorities of failing to protect Christian women under threat of being killed or raped if they do not abandon their faith and enter into forced marriages.
Tabassum Yousaf told Catholic charity Aid to the Church in Need how the police and the judiciary fail to ensure justice for women – both Christians and members of other religious minorities – suffering physical and psychological oppression from men demanding their hand in marriage.
"Young Christian women… are powerless against their attackers."
Stressing how Christians are easily oppressed because of their extreme poverty, Ms Yousaf said: "Young Christian women, who come from simple circumstances, are powerless against their attackers."
She added: "Many people are afraid because the Muslim community threatens to rape or kill the women of these families."
Ms Yousaf said that often police refuse to open a case against alleged oppressors and that judges are under pressure from political parties.
She said: "They do not offer our brothers and sisters in faith adequate and fair legal assistance."
Ms Yousaf added that many Christians and other faith minorities are unaware that they have the same rights as Muslims, and very few know they can file charges with the courts.
Ms Yousaf said: "The refusal of the police to open a case, together with threats from the relatives and friends of the perpetrators, ensure that many families do not even report the crimes they have suffered."
She described a violent attack last month against an 18-year-old Christian woman, Binish Paul, who was allegedly thrown from the roof of a second storey building after refusing to convert to Islam and marry a Muslim named Taheer Abbas.
Ms Yousaf said: "For months, Taheer had been putting pressure on Binish to convert to Islam. Over and over again, she refused.
"This culminated in the violent act, during which the young woman sustained severe fractures to her legs and spine."
Despite Binish Paul's parents' complaint to the police, the authorities declined to investigate their daughter's attack and the hospital refused to provide a report about her injuries.
Ms Yousaf also alleges that Ms Paul's family received a death threat.
She said: "They also received serious threats from the family of the perpetrator. If the case were not closed, then they would all be accused of blasphemy."
Noting the police refusal to accept the Christian family's formal complaint, the solicitor filed the charges directly with the courts, forcing the hospital to provide a medical report.
A conviction of blasphemy in Pakistan can carry the death sentence, as was handed down in the case of Catholic mother-of-five Asia Bibi, who was found guilty of defaming the Muslim Prophet Mohammed.
Ms Yousaf calculated that each year in Karachi city alone there are 15 to 30 violent attacks against Christian women – but she estimates that less than five of these violent incidents are reported to the police.
Stressing the need for awareness raising among Christian communities about their legal rights, she said: "As a Catholic solicitor, I consider it important that they have access to more information in this area and receive legal assistance.
"I am rendering this service for God and my Church."
Ms Yousaf's family protected her from a forced-marriage conversion attempt when she was a student.