PHILIPPINES: 'Extremists want to divide faiths and provoke chaos in the country', says cleric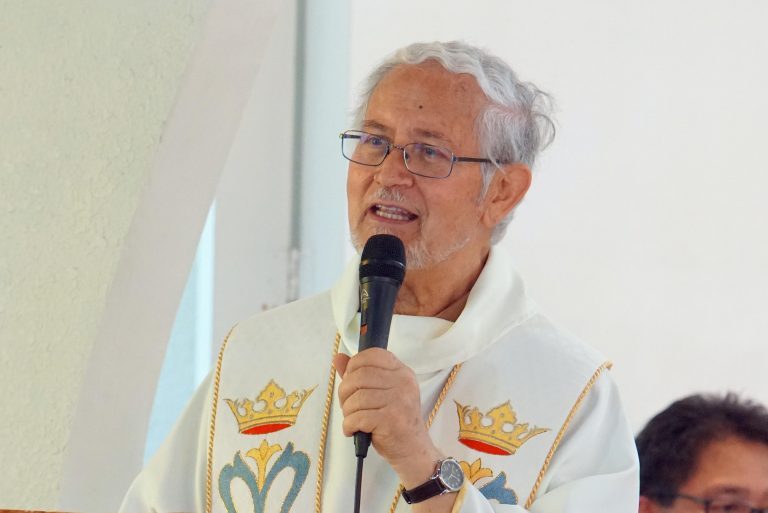 Bomb attacks on Christian and Muslim communities in the Philippines are part of an attempt to incite conflict between the two faiths, according to a priest who has worked in the country for 40 years.
Father Sebastiano D'Ambra of the Pontifical Institute of Foreign Missions told Catholic charity Aid to the Church in Need: "I do believe that this is once again the work of those extremist groups whose violence is on the increase and who are sowing confusion.
"They want to divide Christians and Muslims and take advantage of the situation to provoke chaos throughout the country and challenge its balance – a balance that is largely based on harmonious relations between believers of different religions."
According to the priest, a night-time grenade attack on a Mosque in Zamboanga City was not a retaliation attack for the bombing of Our Lady of Mount Carmel Cathedral, Jolo three days earlier.
Father D'Ambra said: "I do not think we should see a connection between the two attacks.
"I cannot imagine Christians wishing to avenge their dead by attacking a Muslim place of worship."
The region's force commander Colonel Leonel Nicolas agreed that the Mosque attack was "not a retaliatory act" for the earlier church bombing.
Daesh (ISIS) affiliated Abu Sayyaf claimed responsibility for the twin bombing of the cathedral but the two assailants in the mosque attack remain unidentified.
Father D'Ambra said that it was not just the Christian minority who were increasingly targeted, but added that Muslims told him Islamist extremists threaten their community because they are not the "same kind of Muslims".
He said: "Groups such as Daesh, Maute or Abu Sayyaf share the goal of causing trouble in the country and may gain more strength in the times to come.
"I don't say we have to live in fear, but we have to be realistic, and I don't see them defeated. I believe they will continue to test the friendship we have with our Muslim neighbours."
Promoting religious dialogue has made Father D'Ambra a target several times.
He said: "Once I was ambushed and the bullet intended for me killed one of my friends.
"At that time, I was mediating with the Muslim rebels… we had managed to establish a relationship of mutual respect and I suppose that the idea that one priest alone could be more effective than a thousand soldiers in making peace must have surprised those who did not want the end of the conflict."
He added: "This attitude is repeated today. Some Muslims tell us that our programme for dialogue between Christians and Muslims is not to the liking of extremists."
ACN is supporting the Church's interfaith work in the Philippines.
Father D'Ambra said: "I thank ACN for being so close to Christians in difficulty in the world, and I ask all Christians to promote dialogue in their own sphere in order to get out of the logic of conflict."