PRESS NOTICE: New Religious Freedom report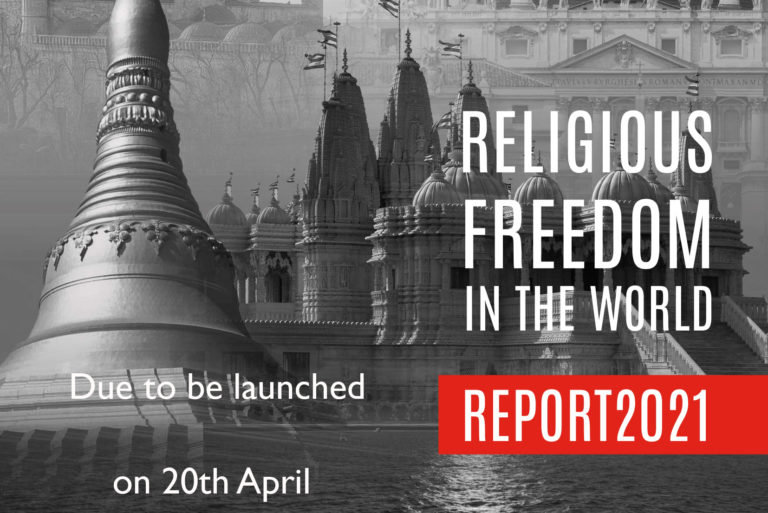 Aid to the Church in Need's landmark report assessing religious liberty in every country on earth will be launched tomorrow (20th April 2021).
Covering the period August 2018 – November 2020, the new Religious Freedom in the World Report examines the problems facing all major faith groups in 196 countries worldwide.
More than 30 international experts contributed to the report which provides a global and regional analysis of religious freedom trends.
ACN will be holding an online launch event tomorrow at 18.00hrs (6pm) BST – with speakers including Archbishop Nathaniel Nizar Semaan from Iraq, human-rights campaigner Ms Seema Maheshwary from Pakistan and Bishop Oliver Dashe Doeme from Nigeria. To attend go to: www.acnuk.org/rflaunch21
The full Religious Freedom in the World Report will be available online from 11.00hrs (11am) BST at: www.acninternational.org/religiousfreedomreport