SOUTH SUDAN: 'Being shot helped me suffer with the people'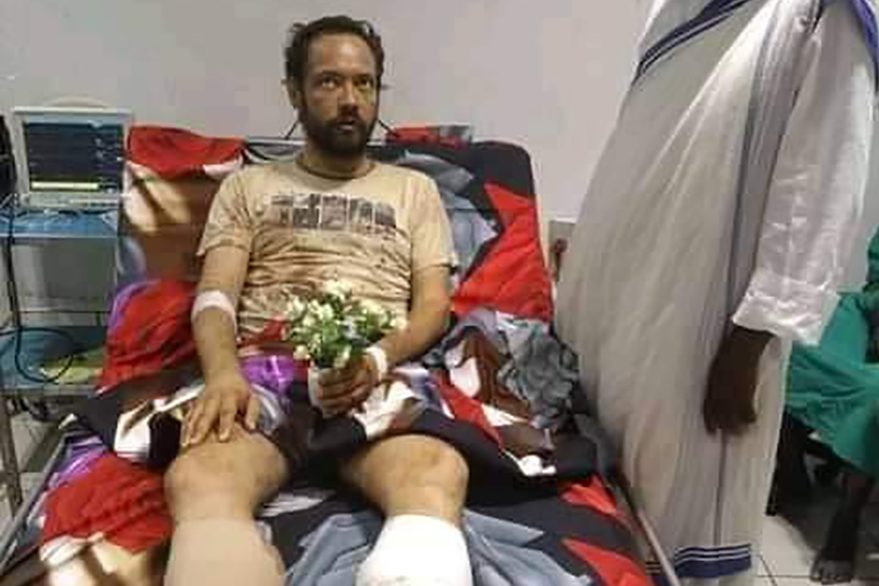 A bishop in South Sudan has opened up about his ordeal of being shot last year, saying the experience has given him insight into the sufferings of his flock.
Speaking to Catholic charity Aid to the Church in Need (ACN), Bishop Christian Carlassare of Rumbek, an Italian missionary, described what happened to him.
He said: "[T]hat day, I was faced with two young men who were pointing guns at me, during the night, and with nowhere to run. They shot me, but thankfully the Lord guided the bullets and I wasn't hurt too badly.
"They hit the muscles in my legs but missed any vital areas. This was a moment of grace, because it gave me the humility to be like the people, bearing the same wounds as the people."
Bishop Carlassare was shot in the early morning of 26th April 2021 by two gunmen who entered his compound, shortly before his ordination which was originally scheduled for 23rd May 2021.
His injuries required more than six surgeries and almost a year to heal, and he received treatment in Italy, Nairobi, the capital of Kenya, and Juba, but he is upbeat about his recovery. 
He said: "I interpret this as a sign to get back on my feet and show them that they too can get back on their feet, despite the wounds caused by an endless conflict, despite the presence of so many weapons, so many territories occupied by militias and displaced people.
"When faced with this despair, we have to provide hope that their wounds can be healed, that we can get back on our feet and walk along the path of peace."
Bishop Carlassare, who was ordained as Bishop of Rumbek on 25th March 2022, explained that Christianity in South Sudan has shallow roots and condemned violence committed by Christians.
He said: "[W]e live in a country where Christianity is often no more than skin deep, it hasn't grown roots in the life of the population. Violence should be far from Christianity, but it is very much present.
"So many people take to weapons and use them to achieve their interests and goals. There is much work to be done.
"The population suffers because of the conflicts, instability, endemic poverty and lack of services… The attack I suffered was a clear sign of this."
Commenting on Western attitudes towards Africa, Bishop Carlassare said: "My experience with these African countries has shown me that stability is very fragile, and you need to give things time, and not jump to conclusions about what is going on."