SYRIA: Christian families are returning home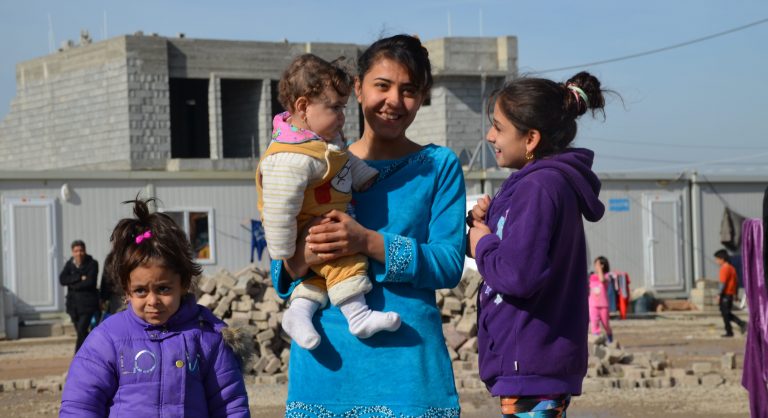 Christian families are returning to war-torn Aleppo from South America, Europe and elsewhere having being forced from their homes by violent extremists in 2014.
Franciscan Father Ibrahim Alsabagh told leading Catholic charity Aid to the Church in Need of 15 families of the Latin rite Catholic community having returned to Syria in the last two months and of reports that many other families are also hoping to come back to their homeland.
He described how some families have travelled more than 10,000 km (68,000 miles) to return home: "One family returned from France, another from Germany, three from Venezuela and several others from Armenia."
Father Alsabagh is parish priest of the Cathedral of Saint Francis of Assisi – the centre of the Latin Catholic community in the city.
He said: "The situation in Aleppo is certainly better today. There is security in the streets and in the churches… Although there are still some suburbs on the outskirts of the city that are in dispute, the bombings have ceased and security has returned to the streets."
But the people are "profoundly impoverished" their practical needs being a daily challenge for the Church in Aleppo: "there are only two hours of electricity a day and food prices have gone through the roof… and other essential family needs, and numerous signs of trauma as a result of the war."
He said: "The principal needs of the people are on the one hand help with the cost of food, electricity and healthcare. But at the same time we are helping with the rebuilding of the city, which means not only helping to rebuild people's homes but also supporting education and the formation of the young, so that they can have a future."
He added: "The families who have already returned tell us that they are happy that the Church is helping so many people."
Despite the hardships in Aleppo, families within Syria are also travelling to their home town: "as the situation stabilises in Aleppo, these internally displaced families are preferring to return to their own homes."
He anticipates that hundreds of families will return in the next few months. He said: "a number of families who have returned from Armenia or Venezuela are telling us that all the families there also wish to return. For example, over 400 families who found refuge in Armenia are now hoping to be able to return."
He added: "It is notable that when the Church helps these families, they feel more secure and are willing to return home."
Father Alsabagh thanked the ACN benefactors for the rebuilding of 270 homes as well as for 170 scholarships for primary, secondary and university education and for the training of 2000 young people and adults so that they can find work.
He said: "I am most grateful. On behalf of all the Christians of Aleppo and all the families of the Latin rite I want to express to you my most sincere thanks. We are praying for all of you that you may always have peace in your hearts and in your countries and that you may never have to go through the terrible experience that we have witnessed here in Syria."
Article first published in The Portal http://www.portalmag.co.uk/