UK: Asia Bibi's spokesperson sends video message to ACN supporters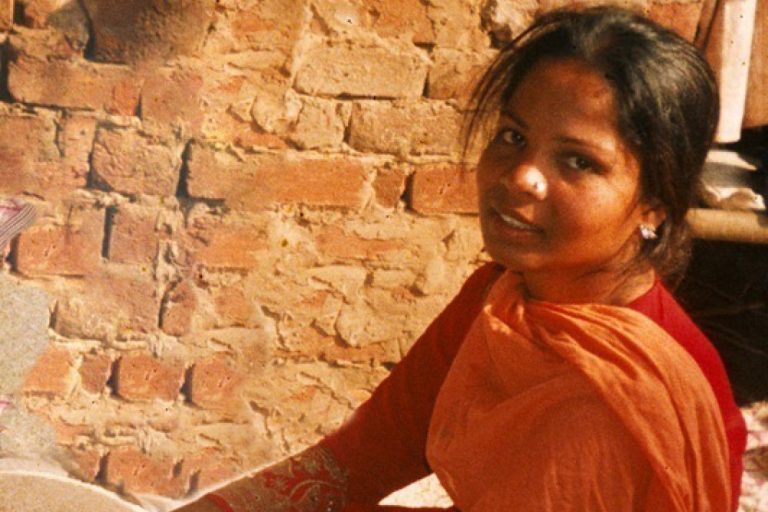 In an exclusive video message, Joseph Nadeem – who looked after Asia Bibi's family during the decade she was in prison – thanked Catholic charity Aid to the Church in Need (ACN) for their support in her landmark case.
Mr Nadeem's video message was played to more than 150 of the charity's benefactors who attended its annual Westminster event.
Also speaking on the day were Sister Annie Demerjian, a Catholic from Syria, and Father Nisthantha Cooray from Sri Lanka.
Mr Nadeem said: "I was with you last year, the same month [October] 2018 and we altogether prayed for the freedom of Asia Bibi.
"Believe me, your prayers were answered the same month. On 31st October 2018, the Supreme Court of Pakistan set Asia Bibi free as an innocent woman and she is spending her now happy life with her family."
Mr Nadeem visited the UK with Asia Bibi's husband, Ashiq Masih and her daughter Eisham Ashiq.
Mr Nadeem added: "I would like to request from you all that you keep praying for Asia Bibi and her family, and for us all as we settle into a new country.
"Thank you very much, God bless you all."
Asia Bibi was sentenced to death in 2010 under Pakistan's blasphemy laws but has now relocated to Canada.
Sister Annie Demerjian, who has been overseeing projects helping those affected by Syria's civil war, praised the Church's constant support during the conflict.
She said: "The Church never stopped to be there for the people, even in the darkest hours of the conflict in Syria."
Father Nisthantha Cooray, a Sri Lankan priest who was heavily involved in the aftermath of the Easter Day Bombings 2019 where over 300 people were killed by an Islamist attack on three Catholic churches, described the experience of ministering to a flock hit by tragedy.
He said: "The people who are grieving, the people who are wounded, need justice…In the first instance we are waiting for the Sri Lankan government to release the results of an inquiry into exactly who carried out these atrocities.
"The second call for justice flows from this: our people need healing. We are accompanying them through their pain."
Father Nisthantha also thanked ACN and its supporters.
He said: "Your generosity is highly appreciated and your generosity will heal many wounded hearts."