UK: Author runs the race for charity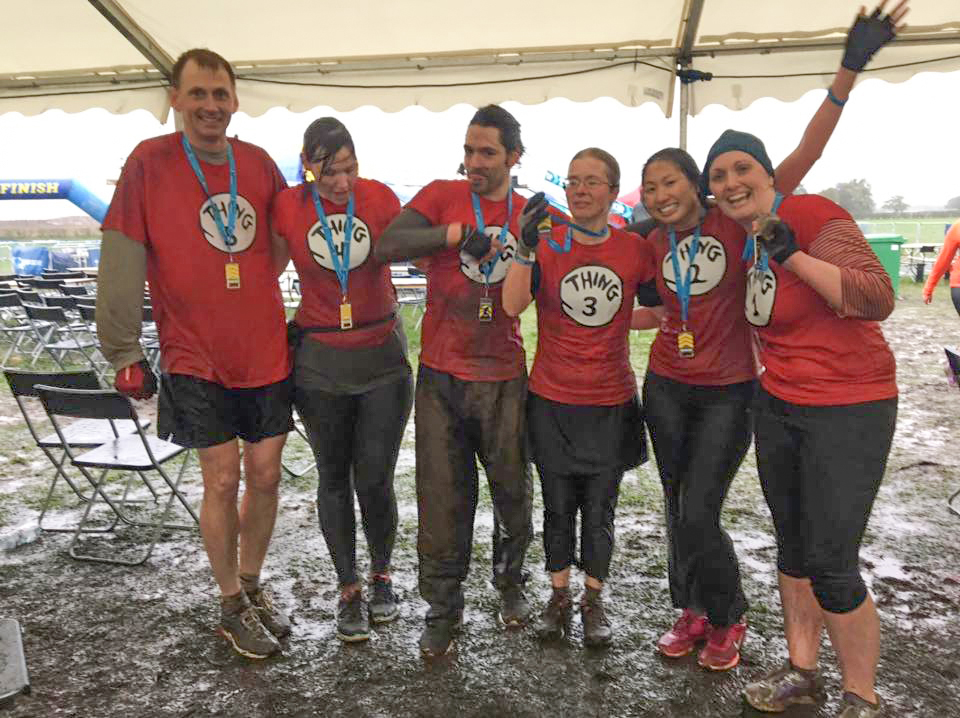 A Carnegie-medal nominated author has given more than £800 to two charities – after braving 40mph winds and heavy rain to complete an obstacle course.
Corinna Turner took part in the Manchester Rough Runner race – which involved descending a 130 foot waterslide – to raise money which was split between Aid to the Church in Need and the Good Counsel Network.
Presenting more than £400 to ACN, she said: "I'd like to give a great big thank you to all those who have sponsored me, they can be confident that beleaguered Christians in places like Nigeria will benefit directly from their kindness."
The young writer ran as part of a team of six through an array of water hazards and managed trapeze zip-line obstacles with friends who worked together to reach the finishing line.
The six-mile (10km) distance race, which included 15 'Gladiators' type hurdles, took Ms Turner more than two hours to complete.
Despite facing storm-force conditions during the event last October, she said: "The run went well, despite being on the same day as Storm Brian – we were battling 40mph winds and horizontal rain.
"Since no member of my team made it across the first proper obstacle without falling in the water, you can imagine how frozen solid we were by the time we reached the finish."
She added: "Having said that, I only ended up in the drink twice, but there was also a river crossing and what with the rain as well, we were wet the whole time."
Ms Turner previously supported Aid to the Church in Need by donating all the proceeds from her novella Someday, which was published in 2016.
Someday imagined what the abduction of Nigeria's Chibok Girls would have been like if it had occurred in the UK.
113 girls are still missing – the majority of the 276 girls taken were Christian 
The 276 school girls – the majority of which were Christian – were seized by Islamist terror group Boko Haram in April 2014.
But 113 of these young women are still missing, with reports suggesting they may now be in neighbouring Chad, Cameroon and Niger Republic.
Ms Turner said: "Persecuted Christians are always much in my thoughts, especially as I sit writing Tomorrow's Dead, the sequel to Someday."