UK: Catholic charity unveils new national director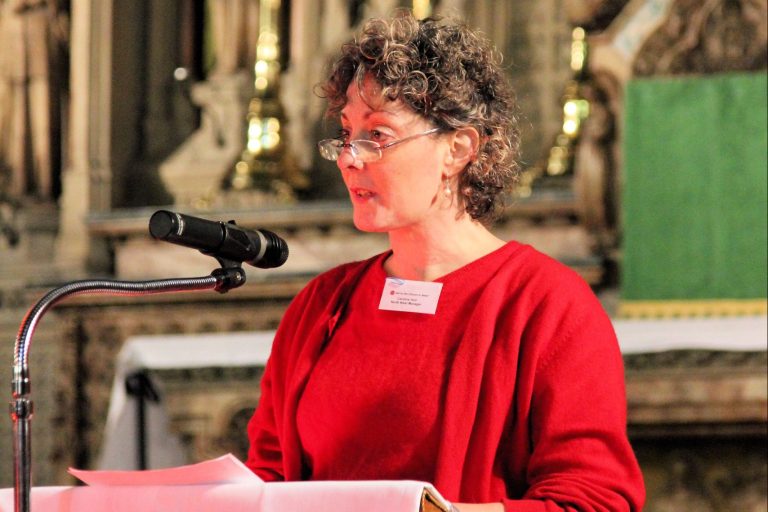 The UK office of a charity helping persecuted and other suffering Christians has announced the appointment of its new chief executive.
Dr Caroline Hull will take over from Neville Kyrke-Smith as national director of the British section of Catholic charity Aid to the Church in Need (ACN).
Dr Hull, who is currently ACN (UK)'s Head of Community Outreach, will assume the post this Easter, as Mr Kyrke-Smith is retiring after more than three decades in the role – during which time the amount of aid the charity provided for the suffering Church increased tenfold.
Announcing the appointment, the chair of ACN (UK)'s board of Trustees, Graham Hutton, said that during an intense recruitment process Dr Hull had emerged as the strongest candidate, beating more than 30 external applicants for the post.
He said: "Caroline has a zeal and dedication for our work which, together with her deep knowledge of the charity, makes her ideally fitted to continue Neville's good work."
Dr Hull, who holds a doctorate in the history of medieval art, joined ACN in 2014 as manager of the charity's expanding North West operations, having previously worked as the Assistant to the Dean at Lancaster Cathedral.
Under her leadership, the North West team supported ACN's 30,000 existing benefactors in the region and oversaw parish appeals and workshops with local Catholic organisations and schools.
Following the exodus of families from their homes on Iraq's Nineveh Plains in 2015, caused by extremist group Daesh (ISIS), Dr Hull met internal refugees being cared for by ACN's project partners.
Her team organised a number of fund-raising events for displaced Christian families, including a 175-mile sponsored walk and an all-night vigil in support of Iraqi Christians at Holy Name Church, Manchester.
In late 2019, she took on the new senior role of Head of Community Outreach, during which time she oversaw a number of pioneering projects.
This included an online version of God Speaks to His Children, ACN's collection of Bible stories for younger readers, for which she enlisted bishops, clergy, teachers and TV personalities as readers.
As well as congratulating Dr Hull on her new role, Mr Hutton also paid tribute to the outgoing national director.
He said: "Under Neville's guidance ACN has been transformed from a small, little-known charity to one which is now the prominent voice on behalf of suffering Christians everywhere, and one which gives vitally needed aid to thousands of projects around the world every year.
"On behalf of the board I would like to thank Neville for all that he has achieved and to wish Caroline well as she continues his great work, which we have every confidence she will do with great skill and commitment."