UK: Congratulations to Fiona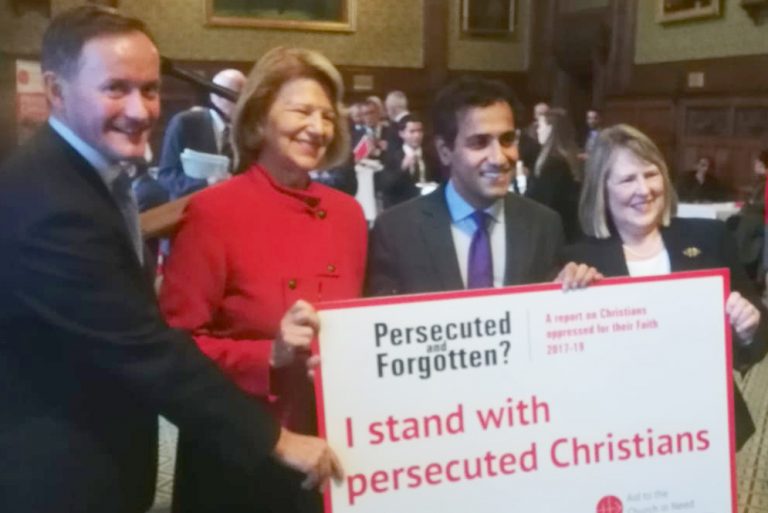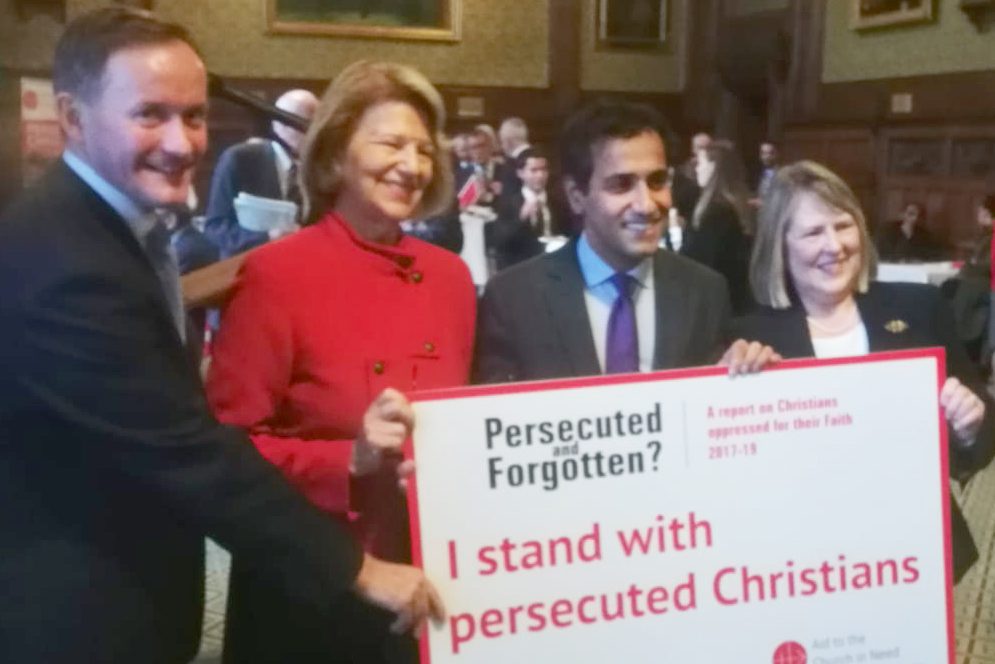 The UK head of a leading Catholic charity for persecuted Christians has warmly welcomed the appointment of Fiona Bruce MP as Prime Minister's Special Envoy for Freedom of Religion or Belief (FoRB).
Neville Kyrke-Smith, National Director of Aid to the Church in Need (ACN) (UK), said that in her 10 years as an MP, Mrs Bruce had shown "consistent care and compassion" for people suffering religious freedom violations, especially Christians.
Mr Kyrke-Smith said: "Fiona Bruce has proved herself time and again to be a doughty defender of religious freedom and she has been a trail blazer in speaking up in Parliament about persecuted Christians.
"In doing so, she has helped pave the way for the progress already made on FoRB.
"Few people in Parliament can boast a similar record to Fiona in terms of consistent care and compassion for Christians and all those who suffer human rights violations because of the faith they profess."
Mr Kyrke-Smith said that for many years ACN has worked closely with Mrs Bruce on parliamentary debates in which she has highlighted the findings of ACN reports, notably the charity's series 'Persecuted and Forgotten? A Report on Christians oppressed for their Faith'.
Stressing the many challenges ahead, he added: "In our troubled world, there is so much more to do and Fiona has both the skill-set and the passion to make change happen for the good of those whose rights are trampled on because of their religious beliefs."
He said the UK is well placed to respond to FoRB developments because of the close cooperation between charities and other NGOs as seen in last year's Bishop of Truro's Independent Review for the UK Foreign Secretary on Foreign and Commonwealth Office Support for Persecuted Christians.
He went on to pay tribute to Mrs Bruce's predecessor as special envoy for FoRB, Rehman Chishti MP, emphasising how he has continued to champion the cause of persecuted Christians since he resigned from his role in September.
Mr Kyrke-Smith said: "The huge energy and engagement Rehman showed in driving forward the Bishop of Truro Review recommendations is a source of great hope to persecuted Christians all over the world.
"Now we are in a position to do so much more to ensure that both Christians and other faith minorities are assured of their rights."