UK: Facebook censors advert helping abused women
• Media giant 'silencing victims twice over' says charity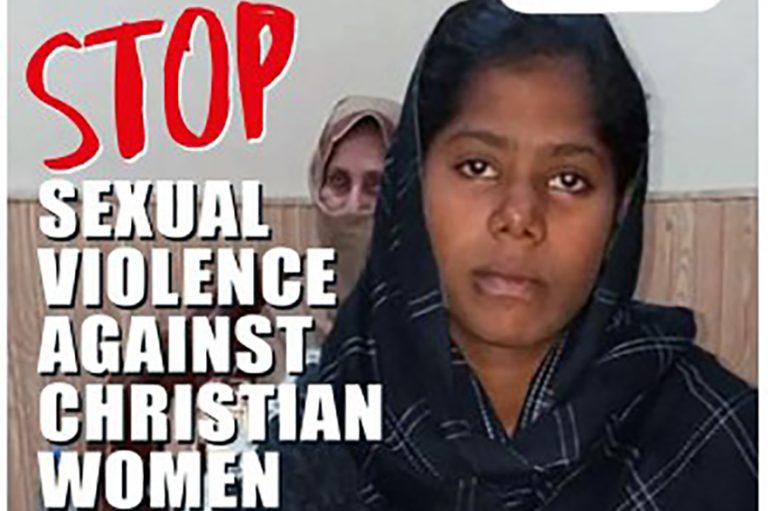 A charity has slammed a global media platform for censoring its ad campaign highlighting sexual violence against Christian and other religious-minority women and girls.
Aid to the Church in Need (UK) national director Neville Kyrke-Smith hit out at Facebook's severe restrictions on adverts promoting a petition calling on the UK government and UN to step up action to tackle sexual violence and forced conversion of girls and women from minority faiths in countries such as Egypt, Nigeria and Pakistan.
Mr Kyrke-Smith said: "We are horrified that our campaign which aims to help suffering women has been censored in such a draconian manner.
"By claiming to have banned our advert for violating its guidelines, but refusing to say which guidelines or how, Facebook have made themselves judge, jury and executioner."
Facebook placed a number of drastic strictures on ACN (UK)'s campaign calling for action helping Christian and other religious minority women who are kidnapped and forced to have sex with their abductors – often under the veil of marriage.
The social media giant's curbs, imposed on 11th November, restricted ACN (UK)'s campaign by 90 percent and prevented it from using WhatsApp and Instagram.
More than a month on, the social-media giant has still not lifted any of its constraints and has repeatedly refused to answer ACN's requests to explain how the adverts have violated its guidelines.
Mr Kyrke-Smith added: "Facebook claims to have received complaints from people who objected to the advert – we can understand that the topic is objectionable, but surely that is all the more reason why we need to come together to make a stand against it."
He went on: "By curbing this campaign, they are silencing these women twice over.
"They are silenced when they are seized from their homes and forced to live with their abductors, and have now been silenced again by Facebook."
Facebook has alleged that ACN (UK) is behind in paying bills but the organisation has refuted this, providing evidence to show its account is not in arrears.
The petition was promoted ahead of the charity's Hear Her Cries report – launched on Wednesday 24th November – which looks at how in a number of countries Christian girls and women are targeted for abduction and sexual violence by both armed extremists and militant members of majority religious communities.
Finding that in a number of countries women from other minority faiths also suffer – including Hindus, Sikhs and Yazidis – the UK office of ACN launched its petition campaign calling from more governmental and international action.
This is not the first time that Facebook has come under fire for censorship
Last year, Facebook banned #SavetheChildren – which at the time was trending in the US as part of a movement to stop the trafficking of child prostitutes and other sexual targeting of children.
Also in 2020, Facebook froze the account of Oathkeepers Causeplay, a group from Colorado in the US whose members dress as comic book characters to raise money for charities.
Facebook locked the group's account – and its administrators' personal pages –following the social media provider's clamp down on "anarchist groups that support violent acts".
It had previously banned a breast-cancer awareness campaign for promoting "sexual content".