UK/INTERNATIONAL: Women from religious minorities at even greater risk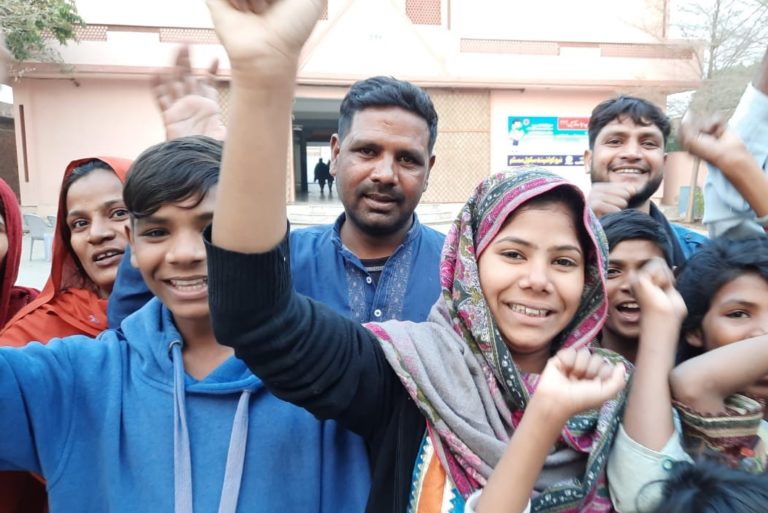 Violence against women from religious minorities is massively under reported, according to a fresh report by a UK parliamentary group.
The findings come as part of the All-Party Parliamentary Group for International Freedom of Religion or Belief (FoRB)'s 2021 Commentary on the Current State of International Freedom of Religion or Belief, which is published today (Monday, 1st March).
The report highlights two areas of particular concern – the impact of the global coronavirus pandemic and gender.
The Commentary states: "This year in particular, in which the UN Special Rapporteur has placed a special focus on the impact of gender on the enjoyment of the freedom of religion or belief, it is shocking to note the extent to which issues concerning gender discriminations have once again risen to the fore."
The report identifies "a global pattern of abuse including 'forced marriage' and 'sexual assault' as the two most common tactics used against Christian women in 50 countries".
According to the Commentary, there are concerns that women are often more vulnerable because of their religion, an issue which in many countries has been exacerbated by the coronavirus pandemic.
The report states: "Many of these abuses and violations are hidden and under reported or, at worst, known and yet dismissed in pandemic times."
Adding: "The longstanding impacts of gender-based discrimination continue to be damningly negative, exacerbating the dehumanisation, inequalities and violations which were already being suffered."
Welcoming the report's publication, Neville Kyrke-Smith, national director of Aid to the Church in Need (UK), the Catholic charity for persecuted Christians, stressed the need for action to address the problems faced by women from religious minorities.
He said: "The shockingly vulnerable situation that Christian and other minority women find themselves in around the world needs more urgent attention from the international community.
"ACN's work in Pakistan helping Christian girls who are kidnapped, forced to convert and horrifically abused has revealed that these abductions are a major problem for girls from many minority faith communities.
While a number of cases – including that of 12-year-old Farah Shaheen – have happy endings and they are reunited with their families, unfortunately there are many more cases where those who are kidnapped remain with their abductors.
"For their sakes we need to highlight their suffering and work for an end to these terrible crimes".
Aid to the Church in Need is one of the stakeholder organisations which contributed first-hand research to the Commentary.
The report includes 24 profiles of countries where there are significant FoRB violations.