UK: Petition to save Maira tops 3,600 signatures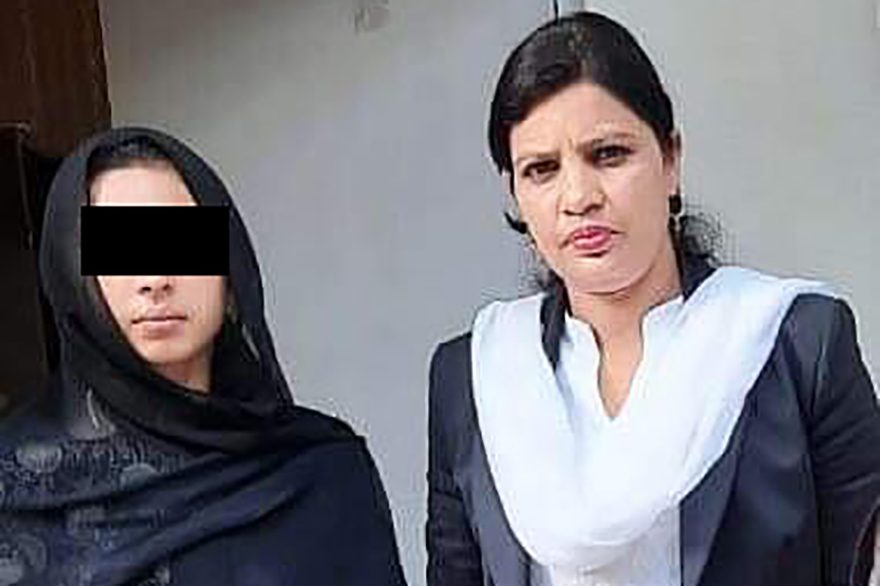 So far, more than 3,600 people have signed a Catholic charity's petition calling on Prime Minister Boris Johnson to grant UK asylum to a 14-year-old Christian girl in mortal danger in Pakistan.
Aid to the Church in Need (ACN), which supports persecuted and other suffering Christians, launched the petition 10 days ago on behalf of Maira Shahbaz.
The campaign comes in response to threats the Catholic girl received from her former abductor, who accuses her of apostasy, a crime punishable by death according to extremists.
Mohamad Nakash Tariq, who kidnapped her, raped her and forced her into prostitution, accuses Maira of reneging on her marriage to him and on her conversion to Islam.
She converted and married under threat of blackmail and violence.
Maira's nightmare began last April during coronavirus lockdown when Mr Nakash abducted her at gunpoint close to her home in Madina Town, near Faisalabad.
Nearly four months later, she escaped, told her story to police and promptly went into hiding as a result of Mr Nakash's threats.
Maira's family lawyer, Sumera Shafique, has reported how people have gone house-to-house trying to hunt the girl down.
In a public letter calling for the family to be granted asylum, Ms Shafique has said: "Unless Maira and her family can leave Pakistan, they will always be at risk of being killed."
ACN (UK) is appealing for more people to sign the petition – with a plan for it to be submitted at 10 Downing Street.
The Maira Shahbaz petition is central to this year's #RedWednesday campaign, promoting religious freedom and an end to persecution.
#RedWednesday falls on 25th November and at 4.30pm that day the Maira Shahbaz case will be featured at the launch of ACN's Set Your Captives Free: A Report on Christians oppressed for their Faith.
The event will be chaired by Neville Kyrke-Smith, National Director, Aid to the Church in Need (UK), and Rehman Chishti MP, who was the Prime Minister's Special Envoy for Freedom of Religion or Belief.
To sign the Maira Shahbaz petition, pre-order the Set Your Captives Free report and attend the #RedWednesday event, visit www.acnuk.org/petition