UKRAINE: Church preparing to help refugees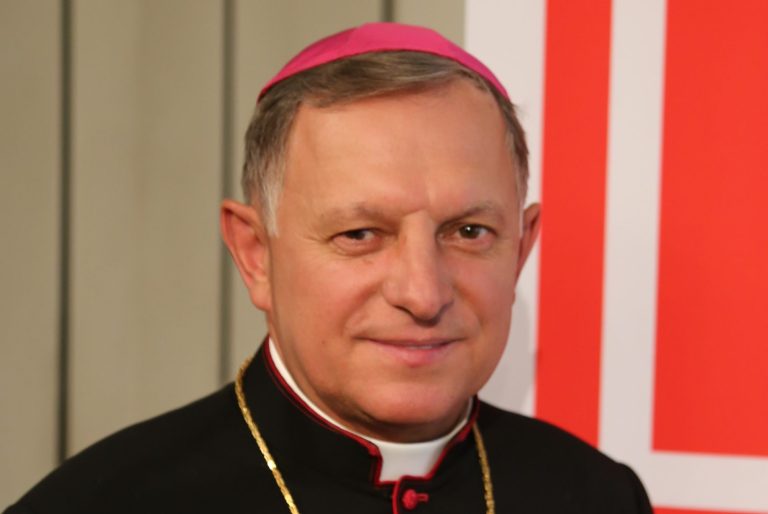 A Roman Catholic prelate in Ukraine has said that the Church is praying for a peaceful solution to escalating tensions in the country – but at the same time is preparing to receive a fresh influx of internal refugees from the eastern provinces.
Metropolitan Archbishop Mieczyslaw Mokrzycki of Lviv said that the Church in Ukraine is hoping peace talks and diplomacy will bring about a resolution to the crisis.
He made the remarks during a visit to the international headquarters of the Catholic charity Aid to the Church in Need (ACN) in Königstein, Germany.
Archbishop Mokrzycki said the Church throughout the country is preparing for the possibility of another wave of refugees.
He said: "We are ready to welcome people into our churches and provide them with food and water.
"We have organised first-aid courses for priests, religious and laity, so that in an emergency they can care for the wounded."
The archbishop added that some Internally Displaced Persons (IDPs) had already arrived in western Ukraine and that "we have already rented some empty houses that will provide accommodation for them".
Some 1.5 million IDPs fled Crimea and parts of the Donbas in 2014 in response to military action by separatists supported by Russian forces.
Despite the tense situation, the archbishop said: "As long as people are still talking, there is a glimmer of hope.
"War does not bring any solutions, only destruction, suffering and lack of peace."
He said he was profoundly moved by the level of international solidarity with Ukraine.
Archbishop Mokrzycki added: "We are most grateful to the entire universal Church, and especially to Pope Francis, who has issued a worldwide appeal for prayer for Ukraine."
He concluded: "I would like to repeat this appeal – continue this prayer. Keep on praying, until the final peace comes."