UNITED KINGDOM: Catholic charity announces new award as part of #RedWednesday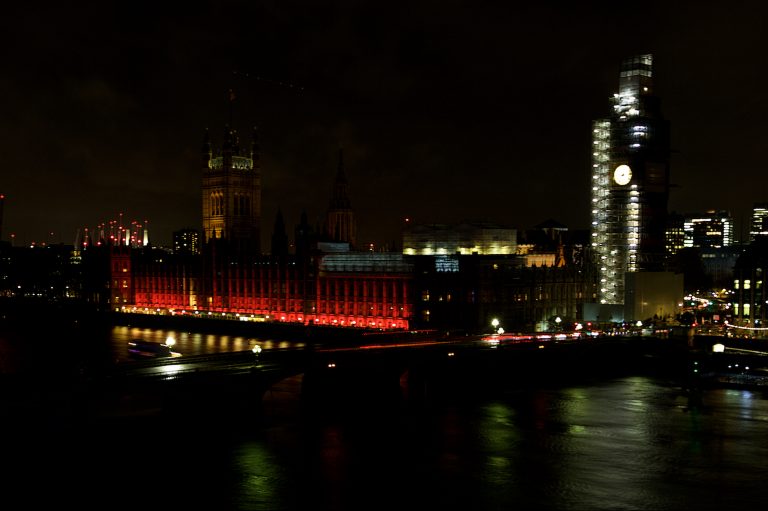 A Catholic charity has unveiled plans to launch a new award recognising fortitude and faith in the face of persecution – which will be presented by the papal ambassador to Great Britain.
As part of Aid to the Church in Need (ACN)'s #RedWednesday 2023 celebrations on 22nd November – which are set to include a special evening Mass at St George's Cathedral, Southwark – the charity will be presenting its new Courage to be Christian award.   
The recipient of the award is being kept under wraps until closer to the day.
Archbishop Miguel Maury Buendia, the Apostolic Nuncio to Great Britain, said: "It is a great honour for me to be invited to present the first ever #RedWednesday 'Courage to be Christian' award.

"Religious freedom is of the utmost importance and Aid to the Church in Need is doing a wonderful service by honouring those who have shown such extraordinary commitment to their faith in the face of persecution."
#RedWednesday events in London will start at 5.30pm with a gathering in the Cathedral's Courtyard before Mass at 6pm, which will be concelebrated by Archbishop Buendia and Archbishop John Wilson of Southwark.
The presentation of the award will occur at the end of Mass and will be followed by a reception at 7.45pm.
Canon Michael Branch, Dean of Southwark Cathedral, said: "We look forward very much to hosting #RedWednesday here at St George's Cathedral and warmly invite everyone to come and join us to thank God for the life and witness of those who have suffered so much to remain true to their Christian faith.
"The theme of this year's #RedWednesday is the persecuted Church in Africa and I am sure the Mass will have a particular appeal to those with connections to that wonderful continent living in and around Southwark."
In 2022 more than 34 percent of ACN (UK)'s support went to the African continent, where projects, including help for widows and orphans who lost husbands and fathers at the hands of jihadists in Nigeria, have been backed by the charity.
The lead up to ACN's 2023 #RedWednesday events started on Sunday 22nd October when Bishop Oliver Dashe Doeme from Maiduguri Diocese in north-east Nigeria led a Rosary service.
ACN is encouraging Catholics to pray 100,000 decades of the Rosary for persecuted Christians in Africa in the run-up to #RedWednesday later this month.
The charity has also launched a £100K4AFRICA challenge calling on individuals, schools and communities to help the charity raise £100,000 for projects by Christmas, with matched funding meaning that every penny donated will be doubled.
Dr Caroline Hull, National Director Aid to the Church in Need (UK), invited everyone to join the Mass and events on Wednesday 22nd November.
She said: "We are very excited about the #RedWednesday Mass and events at St George's Cathedral – a wonderful opportunity to bear witness to the importance of religious freedom and to stand shoulder-to-shoulder with those who suffer just because they are Christian.
"And it is a huge honour that our new Apostolic Nuncio has agreed to lead us by presiding and preaching at the Mass as well as presenting our first-ever #RedWednesday 'Courage to be Christian' award.
"It is amazingly kind of Archbishop John and Canon Michael to open the doors of the cathedral for what will, I am sure, be a fantastic occasion."