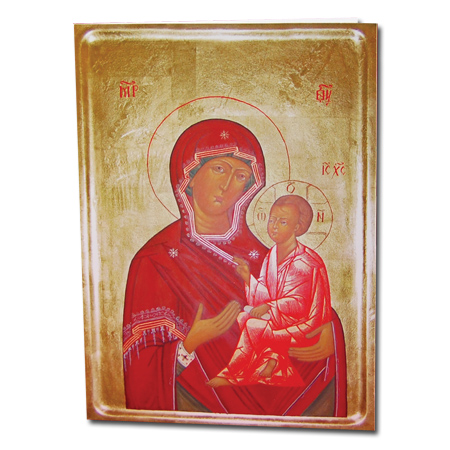 Our Lady Hodegetria
£2.30
Out of stock
Special bargain price!
Free Postage within UK on this item
This compelling icon image of Our Lady Hodegetria was painted by a Studite Sister in Lviv, Ukraine.
A selection of similar icon images are available for commissioning should you be looking for an exclusive gift for a birthday, a special 'thank you', an anniversary or a jubilee. Why not contact Aid to the Church in Need to discuss ideas, timings and prices?
Please call 020 8642 8668 for more information.
The greeting inside reads: "Wishing you the Peace and Blessings of Christmas"
Pack of 8
17.5cm x 12.5cm (7" x 5")