UK: ACN welcomes vital review into persecution of Christians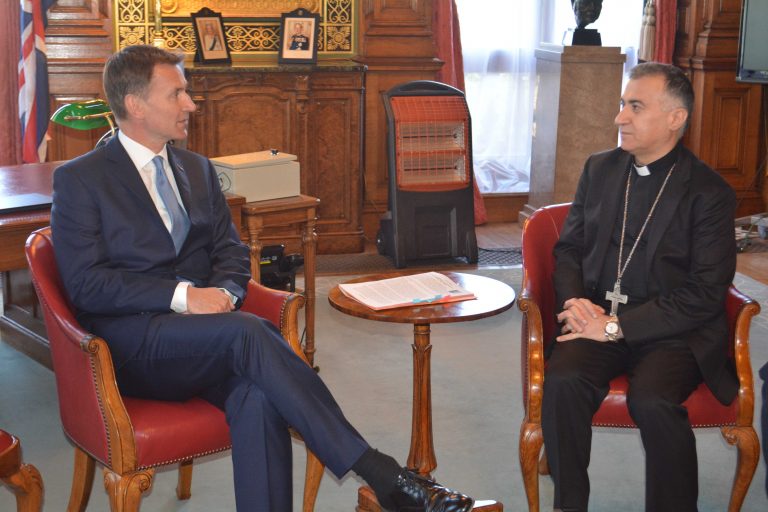 Aid to the Church in Need (UK) has acknowledged the importance of an independent report into the persecution of Christians released today (Monday, 8th July 2019).
Neville Kyrke-Smith, UK director of the Catholic charity for persecuted and other suffering Christians, praised the report commissioned by Foreign Secretary Jeremy Hunt.
The report, for which ACN UK provided research into the extent of persecution in Africa, the Middle East and South Asia, calls for more government action in response to violence of Christians, which is described as being at "near genocidal levels".
Mr Kyrke-Smith said: "We at Aid to the Church in Need are pleased to have been involved in this report.
"It is an encouragement that these issues are finally being recognised at the right level. It is so important that the challenges faced by people of Christian faith and other minorities are recognised by our Foreign & Commonwealth Office."
"There is a vital need to support the Christian presence – as Christians are so often the bridge builders, peace makers and negotiators."
"We hope that whoever the new Prime Minister may be that he will implement in full the recommendations of this report."
Mr Kyrke-Smith welcomed the recommendations, which include FCO support for #RedWednesday, the initiative in support of persecuted Christians.
Full review available here.