NIGER: Released priest reveals details of kidnapping ordeal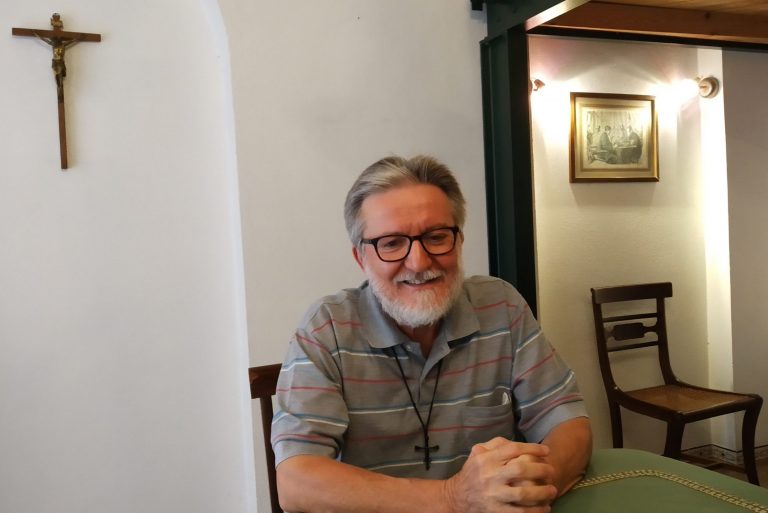 A priest who spent two years in captivity with a jihadist group in the Sahel region revealed how he "felt the silence of God" during his two-year ordeal which saw him dragged across Africa.
Father Pierluigi Maccalli from the Society of African Missions (SMA), who was kidnapped in Niger, near the border with Burkina Faso, told Aid to the Church in Need (ACN) how he felt abandoned after his abduction in October 2018.
He said: "I often say that Mary and the Holy Spirit sustained me during that difficult time when I experienced the dark night of the soul and felt the silence of God. Yet at the same time, prayer gave me strength each day."
Describing the darkest moments of his abduction Father Maccalli said:  "[W]e arrived at a cave, and it was there that they handcuffed me to a tree. It was a very uncomfortable moment. I wept, and I cried out to God, 'My God, my God, why have you forsaken me?'"
He added: "I believe they [the terrorists] were well organised, for my abductors in Niger were young Fulani men from an area close to Burkina Faso. The day after I was abducted, I could see them telephoning.
"Without doubt they were giving details about me and were given orders to take me in the direction of Mali. When I asked them where they were taking me, they told me 'To the Arabs'.
"'The Arabs' were people living in Mali. And they did in fact deliver me to these Arabs, who then took me by car into the Sahara Desert."
Father Maccalli was held by the Group for the Support of Islam and the Muslims which has links to Al Qaeda, the same group that currently hold Sister Gloria Narvaez Argoti, a Colombian nun, kidnapped in Mali in 2017.
Father Maccalli said: "Every day I pray for this religious Sister, who after four and a half years still remains in the hands of her abductors. I suffered two years of imprisonment, and it was a long time. She has spent twice as long – she is a woman, and she is alone."
Father Maccalli visited Fatima to thank St Mary for his liberation – he prayed the rosary every day which he credits with his release.
He said: "Yes, I made a rosary out of a piece of cloth, from the head covering that protected my head from the sun, and every day I prayed to Our Lady, Untier of Knots, entrusting this great and knotty problem to her and asking her to intercede for my liberation".
Despite the high level of persecution against Christians in Africa, Father Maccalli was confident that the Church has a bright future on the continent.
He said: "The Church was born of persecution, right from its beginnings. From every trial a new community is born, a new awareness. I'm quite certain that this difficult time…will bear fruits of peace, fruits of liberty, fruits of new life".