Raped Christian girl, 3, suffering "psychological distress"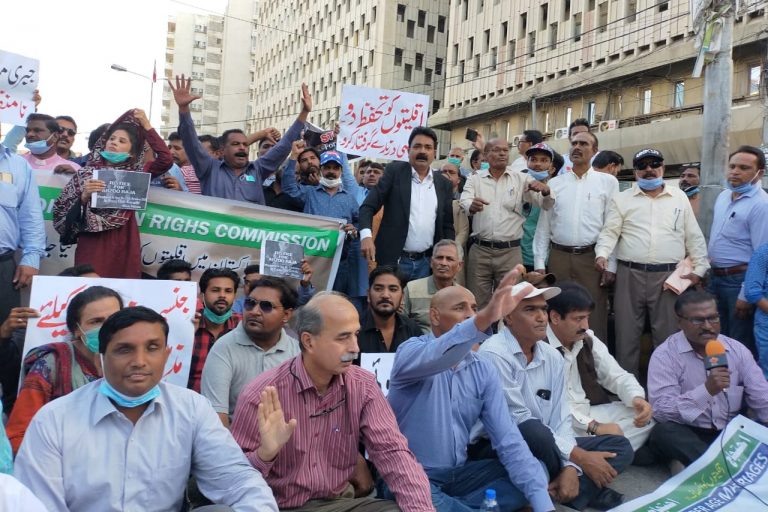 A Christian girl in Pakistan who was raped, aged three, by the husband of her school principal, is, several months on from her ordeal, still a long way from recovery, according to reports received by a leading Catholic charity.
Aid to the Church in Need (ACN) received the report that Anna Chand was sexually abused from the national Catholic Commission for Justice and Peace (CCJP), based in Lahore.
Merab Arif, Communication Coordinator of CCJP, said: "Anna is going through serious psychological distress and a continuous state of emotional suffering, while her family struggles for justice."
According to the CCJP, Anna was raped at the UNICEF-funded school she attended in Raiwind, Lahore – which operated out of the house of her abuser Muhammad Saleem.
The school had around 30 regular students and doubled as a madrassa in the evening.
The news comes a week ahead of the launch of ACN's report Hear Her Cries: The kidnapping, forced conversion and sexual victimisation of Christian girls and women, which highlights Pakistan as a country of particular concern.
Ms Arif said: "In many cases, a girl's family meets a hostile police administration when it tries to file 'First Information Report' for the abduction or rape.
"The local police station often simply refuses to register complains. Even in cases where the parents do succeed in having the complaint registered, the police often fail to rescue the girl.
"Also, before recovering the child, her conversion certificate along with her marriage certificate is given to the parents. And if the case comes to the courts, they are also reluctant to protect the girls, allegedly due to pressure from violent mobs."
The CCJP, with the support of ACN, is developing a programme to safeguard girls from religious minority communities, which campaigns for stronger legislation, and has made 15 recommendations to the government of Pakistan to tackle the forced conversion problem.
Ms Arif, said: "Girls from religious minorities are at high risk of sexual violence and abuse. And not just that, early and forced marriage deprives them as well of their fundamental right to education, health, and freedom of religion.
"Minors need the protection of the law and the care of their families. The government of Pakistan should take all the necessary steps to put an end to the drama of these girls".
ACN has also launched a petition calling on the UK government and United Nations to take action to tackle sexual violence against Christian women and girls, and those from other religious minorities.
Dr Lisa Cameron, SNP MP, gave her support to the petition, saying: "The prevalence of Christian women being abducted, raped and forced to convert and marry their abductor is a stain on the conscience of the international community."
To sign ACN's #RedWednesday petition to the UK Gov and the UN, and order a copy of Hear Her Cries, visit: acnuk.org/petition