UK: Injured MP to walk marathon for 'amazing charity'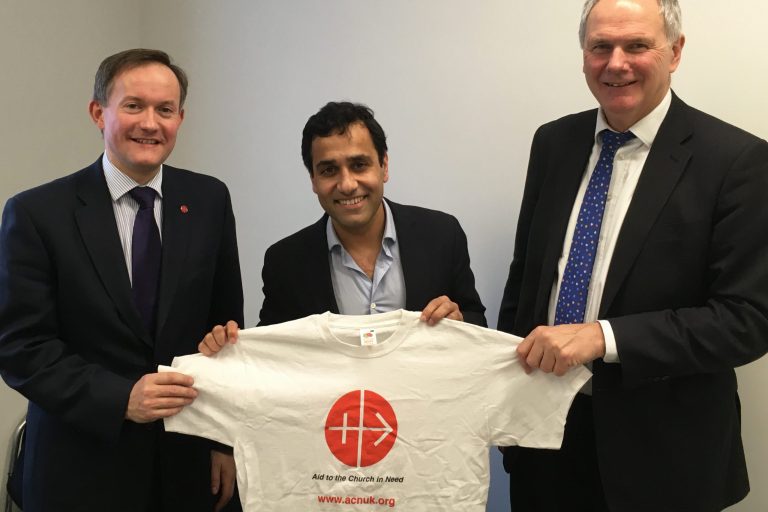 A Parliamentarian recognised for his commitment to religious freedom is to walk the equivalent of the London Marathon in aid of a Catholic charity– in spite of an injury that at first left him barely able to stand.
Rehman Chishti, MP for Gillingham and Rainham, originally intended to run the London Marathon in 2020 for Aid to the Church in Need (ACN), a charity that supports persecuted Christians, but it was cancelled because of COVID-19.
He then planned to run it this October but he slipped a disk, causing serious injury.
Rehman said: "When I walk I get excruciating pain in my leg and I have to stop. When it first happened I could not move at all. Walking, even standing up, was exceptionally difficult."
Rehman, former Prime Minister's Special Envoy for Freedom of Religion or Belief, explained why he chose ACN as the charity he wished to support, after previously running the London Marathon in 2017 for Cancer Research.
He said he came to know ACN in late 2018 when the charity brought to the UK the family of Pakistan Christian woman Asia Bibi, who, at that time, was on death row for blasphemy, a sentence Rehman had long campaigned to overturn.
Rehman said: "ACN, for me, is an amazing charity. I first got to know the charity over the Asia Bibi case, when ACN brought her husband and daughter to see me in October 2018 before the Supreme Court decision…
"I became more familiar with their work. Therefore, I felt it natural to do something tangible to support ACN and highlight their work as I love running."
He added: "I really, really appreciate ACN's fantastic work, helping make the lives of persecuted people better."
Because of his injury, Rehman plans on walking the marathon in sections.
Rehman added: "I'm thinking of walking five kilometers every other day because I can't do any more than that due to the injury. I will do the 26-mile walk in segments as, unfortunately, I can't risk injuring myself anymore."
He said: "There is pain, sometimes exceptional pain, but with painkillers I can walk."
Rehman added: "To me, politics is about fulfilling your commitments. On that basis I am adamant I will do that by walking the duration of the marathon."