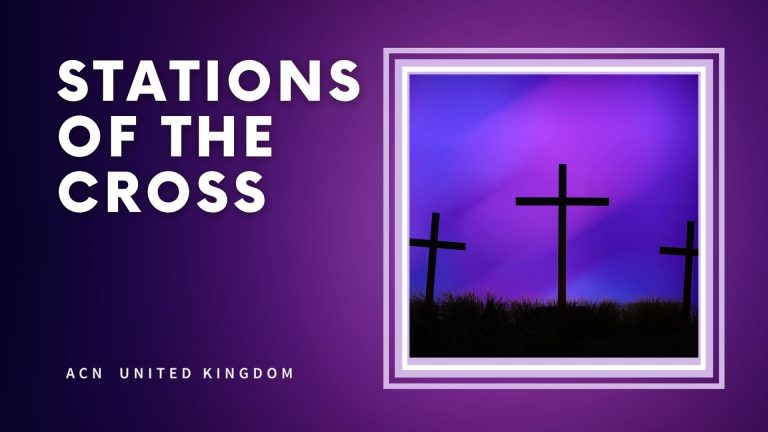 Traditionally, Christians pray the Stations of the Cross during Lent however we may pray this wonderful prayer, at the heart of which is our Lord's Passion – His infinite love for us, throughout the year.
Each Good Friday, Christians from around the world mark the Passion of Our Lord. We are all his people, one family in Christ. This Good Friday, wherever we are, in thanks for his life-giving sacrifice, let us unite in prayer and offer him our heartfelt devotion. Wishing you a blessed Triduum.
Thank you for joining us in prayer this Lent and for choosing to use this year's ACN Stations of the Cross.
These Stations will help you to reflect on Jesus' Passion and also allow you to pray for those around the world who are suffering discrimination and persecution for their faith. Your prayers will mean everything to them.
Fr Derek Powney has written the text of the meditations; the photographs of the Stations of the Cross were taken at St Mary's Catholic Cathedral, Edinburgh, and appear by permission of His Grace the Archbishop, Leo Cushley.
STATIONS OF THE CROSS LITURGY
PRESENTATION
For any further information or to get in touch with our Community Outreach team please email us at [email protected]