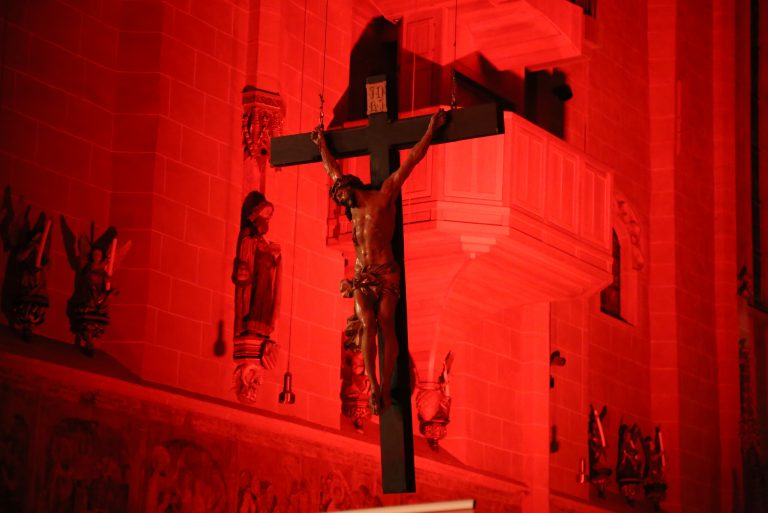 You are invited to #RedWednesday 2020!
Please continue to check this page for updates in case covid-19 restrictions change. All social distancing guidelines will be followed.
The terror that many Christians face is something hard to comprehend in the West. Around the world, countless numbers of Christians are kidnapped, attacked or killed. Thousands more face discrimination and legal abuses in core aspects of their lives – housing, wages, education, access to healthcare and future prospects – and all because of their faithfulness to Christ.
Join us for Holy Mass in Farm Street Church. To help us adhere to safety guidelines please book your place here.
#RedWednesday 2020 Holy Mass cannot be attended in person due to the new lockdown, but will be celebrated by Father Dominic Robinson SJ and livestreamed here:
You can also watch it from Farm St website here
Come along to #RedWednesday and stand in solidarity with all those persecuted!