BURKINA FASO: Will we survive another 24 hours?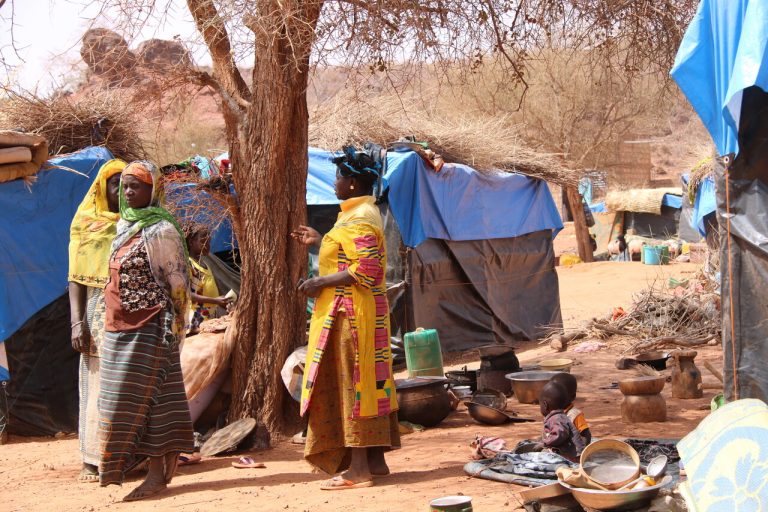 Attacks against Christians in Burkina Faso are becoming more common and many people do not know if they will survive for another day, according to a local missionary.
Many Christians have seen their loved ones "beheaded, raped or reduced to sexual slavery", Father Pierre Rouamba, Prior General of the Missionary Brothers of the Countryside told Catholic charity Aid to the Church in Need (ACN).
Father Rouamba said that "Christians are affected on a daily basis by the appalling actions of Al Qaeda and the Islamic State" in the West African country shaken by political conflict and military coups.
He explained that terrorists began targeting the Christian population in Kompienga Province, east Burkina Faso around Pentecost this year.
He said: "Many people were killed or seriously injured and had to be air-lifted out.

"The terrorists have also seized livestock and are doing everything they can to get the population to either convert or evacuate.

"If people refuse to convert to Islam they are forced to leave, but as the roads are blocked, they are left to wander around in the forest with no possessions, and many die due to lack of food."
He added: "In one parish for which we are responsible, a group of women tried to break through the blockade, thinking that the terrorists would not attack them.
"However, many of them were held and raped.
"Some were held for a long time to be used as sex slaves and only returned after several weeks, pregnant.
"These are real tragedies that are not reported in the media."
Father Rouamba said that he would like to "set up support units to offer spiritual and psychological support.
"Many people come to us simply to be listened to."
Because of the constant threat of attacks, he said that the Christians he ministers to "do not know if they will survive another 24 hours".
Father Rouamba highlighted that, despite the tragic events, "Christians who had to some extent abandoned religious practice before the crisis, are returning to the faith at a time when the terrorists are doing what they can to extinguish Christianity.
"While the terrorists prevent Christians from gathering in churches, families get together in their homes to rekindle the flame of faith through catechism classes and joint celebrations."
He explained: "It is precisely because these Christians are directly persecuted that they deepen their bond with Christ.
"Christians who suffer hatred for their faith have two options: they can either seek salvation outside God, by rebelling against Him, or they can seek it in the heart of Jesus Christ himself.
"Our Christians have this special grace to understand and to place their lives in the hands of their Saviour."
With thanks to Franck Paulín and Filipe d'Avillez.