ETHIOPIA: 'We saw much suffering – many were killed'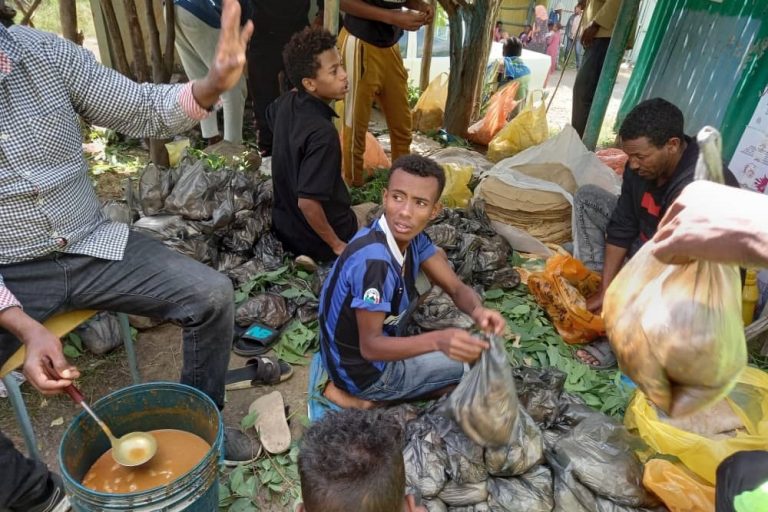 A Catholic missionary, unnamed for security reasons, has given a dramatic account of his escape from the Ethiopian town of Kombolcha as fierce fighting drew nearer, which reportedly left 100 people dead and displaced thousands.
Speaking to Catholic charity Aid to the Church in Need (ACN), the priest described what happened when refugees flooded into Kombolcha in the troubled Ahmara Region.
He said: "We saw much suffering. Many people were killed and others had to flee and required food, water, medicine, and places to stay. Our small town of Kombolcha had over 4,000 IDPs.
"We did what we could to gather food, blankets, and water but it was just a drop in the ocean of necessity. But, as they say, it is better to light a candle than to curse the darkness."
Until the end of October, the priest was based in the town, opting to stay there even as many left as the fighting got closer.
He said: "Those who had relatives in the capital [Addis Ababa] sent their children and wives away. We also sent some of our seminarians to Addis Ababa, but we, the priests, stayed to be with the people who fled, to see how things developed."
Eventually, the fighting got much worse as Tigrayan forces repelled a government offensive and took Kombolcha and neighboring town Dessie.
The Tigrayans deny government claims that during the offensive they killed 100 youths.
The night before the town was overrun, the priest told ACN: "Things have become bad, now we are forced to flee. I have already sent other fathers, now I am remaining alone with the watchmen. I will see if I can also run away."
Yesterday (1st November), he updated ACN: "I am out of danger. The roads are full of people."
Fighting broke out a year ago in Tigray after Ethiopian Prime Minister Abiy Ahmed sent federal troops, and soldiers from Eritrea, to fight the Tigrayan People's Liberation Front (TPLF), which he accused of holding illegitimate elections.
The priest was sceptical of the recent swearing in of Mr Ahmed for a second five-year term.
He said: "Signs bearing a flower and the words 'New Beginnings' were seen across the capital Addis Ababa ahead of the swearing in ceremony.
"After the ceremony, we hoped that the war would end but we were surprised that it was still going on and getting closer to us in Kombolcha."
He finished with a plea for support: "We are humbly asking for your prayers for peace and security in our region, as well as other types of support."