NIGERIA: Corruption and weakness are killing us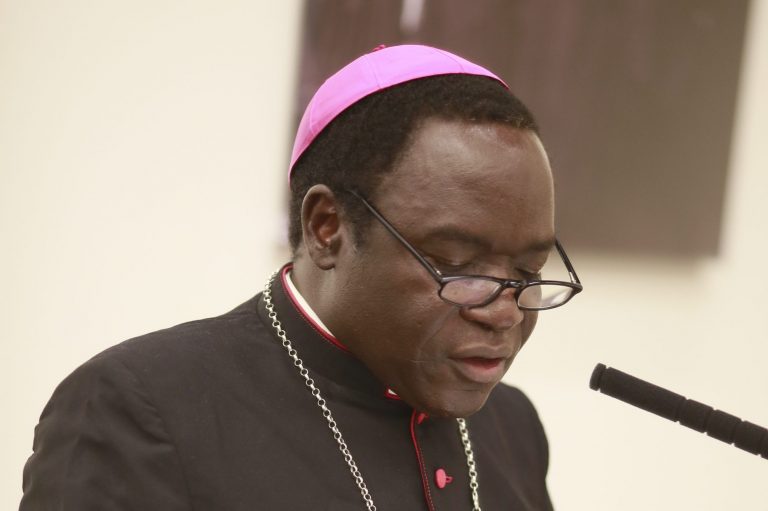 Weak and corrupt government in Nigeria is to blame for conflict spiralling out of control, according to a leading bishop, who has called on the UK and the international community to help his country restore law and order.
Speaking as a report on the crisis in Nigeria is launched in the UK Parliament, Bishop Matthew Kukah told Catholic charity Aid to the Church in Need (ACN) that the government in his country was failing to stem the violence there.
In his interview, today (Monday, 15th June 2020), Bishop Kukah said: "Our government is quite overwhelmed. The situation is getting worse and the numbers being killed are overwhelming.
"The government is putting a brave face on it but nobody seems to have the faintest idea what is going on."
Reporting how much of the conflict was now centring on north-west Nigeria, including his diocese of Sokoto, Bishop Kukah said the UK and the international community needed to work with Nigeria and summon the political will to stamp out violence and impose the rule of law.
The bishop's comments coincide with today's launch of 'Nigeria: Unfolding Genocide? An Inquiry by the UK All-Party Parliamentary Group for International Freedom of Religion or Belief' in the House of Commons in London.
The report assesses the causes of the conflict, the Nigerian authorities' response, and proposes recommendations dealing with humanitarian aid, information-sharing, security and peace-building, education and the role of the international community.
In his ACN interview, Bishop Kukah called on the UK and others to act. He said: "As far as the international community is concerned, there is so much hypocrisy and lack of will.
"Clearly, if there is political will, there will be an end to it."
He said the international community can play a significant role in stopping the supply of arms to militant groups, saying that at present Nigeria's security services are "too over-stretched" to deal with the crisis.
The bishop added that, while law and order played a key part in the conflict, religious hatred and discrimination were essential to understanding the root causes.
He said that many Muslims in the country "persist with their claim that there is to be no separation between the state and religion and it is this that has enabled Boko Haram and other groups to try to impose their moral authority.
"It is very difficult for [Nigerian President Muhammadu Buhari] to have the moral authority to condemn Boko Haram if he has decided that Christians are living in a state where so many of those in positions of power are Muslims."
Nigeria is a priority country for Aid to the Church in Need projects work – with support for priests, Sisters, seminarians, catechists and church buildings, Christian education and media work, as well as emergency aid for persecuted faithful.