NIGERIA: Imam and bishop promoting interfaith harmony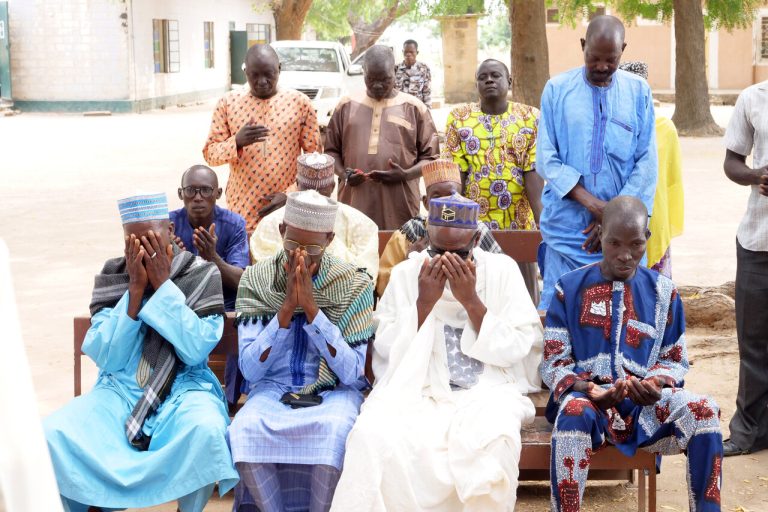 A project bringing together Christian and Muslim leaders is bearing fruit in a Nigerian region known for religious tensions.
The initiative in Osogbo Diocese in Osun State, south-west Nigeria encourages cooperation between Muslim and Christian prelates to defuse tensions and prevent any further deadly interreligious conflict.
Supported by Catholic charity Aid to the Church in Need (ACN), the project aims to help build trust, respect and friendship between different faith communities via events and media activities.
Bishop John Oyejola of Osogbo Diocese approached Sheikh Musa Animashaun, Grand Imam of Osun, after taking office in 2016.
Courtesy visits and messages soon developed into a friendship and the two leaders decided to use their influence for the benefit of the whole community, where 60 percent are Muslim and 40 percent are Christian.
As part of the initiative, different faith leaders participate in a weekly radio show, sharing insights from the teachings of their respective religious traditions.
A forum for the promotion of peace and solidarity took place around this year's national elections to help alleviate the interreligious tensions that tend to arise when political stakes are high.
Father Peter Akinkunmi, Diocesan Director for Interfaith Dialogue, said: "What has happened in Osogbo has gone far beyond just mutual respect and taken the form of deep friendship."
Father Akinkunmi, who completed a course in Arabic and Islamic Studies in Rome before returning to Nigeria, said that relations between Christians and Muslims had traditionally been very good in Osun State, before starting to deteriorate 15 years ago.
Worsening persecution in north Nigeria forced many south-westerners to return to their homeland, Father Akinkunmi explained.
He added: "The stories they came back with, the narratives and the mindset, began to influence our youth.
"They saw people coming back empty handed, their lives shattered, and this began to breed bitterness."
Father Akinkunmi said that the situation was aggravated when the local government passed a law allowing Muslim girls to wear the hijab in Christian schools.
He explained: "The Muslim and Christian communities dragged each other to the courts, and the courts legislated in favour of the Muslims. That was the last straw.
"All of the points of unity between Christian and Muslim leaders were shattered, and they stopped meeting in the various forums of dialogue."
He said that the ongoing "collaboration between the imam and the bishop" has finally "neutralised the capacity of politicians to use religion to manipulate our people".
Bishop Oyejola stressed that he was determined to sustain the project and continue working for peace.
He said: "We cannot preach Christianity where there is no peace.
"So let us make peace with every person. We respect your religion, please respect ours."
With thanks to Filipe d'Avillez