NIGERIA: Leah Sharibu turns 18 in Islamist captivity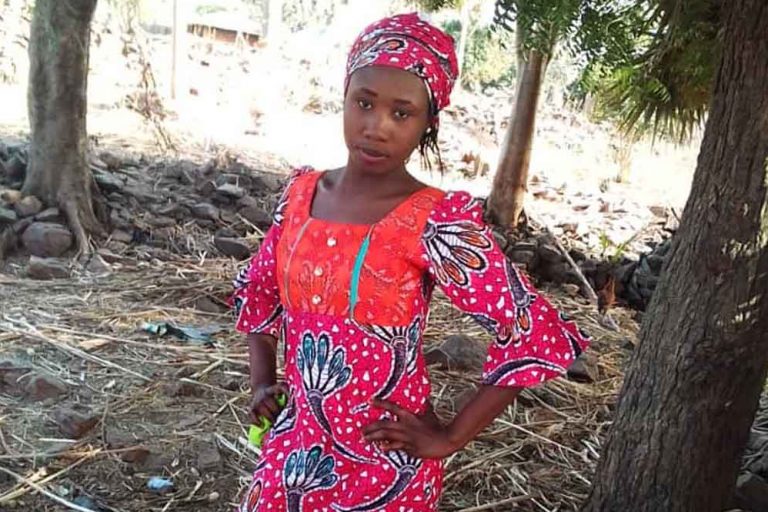 A Nigerian priest has issued a heartfelt message of solidarity in support of a Christian woman who today (Friday, 14th May) is marking her 18th birthday while a prisoner of Islamist extremists.
In the hope that the message will reach Leah Sharibu, who is celebrating her third birthday in captivity, Father Simon Okechukwu Ayogu made the impassioned plea to remind her that she has not been forgotten by the world's Christians.
He said: "Leah, it's been three years since your disappearance at the hands of Boko Haram elements in your school in Dapchi, Yobe state in north-eastern Nigeria…

"Leah, as you turn 18 on this day, we, just like your parents who are currently on tenterhooks, look forward to the moment when you will come back home."
Father Ayogu said that securing Leah's release would be difficult – especially given reports that she had now been forced to marry a Boko Haram fighter – but that it was not impossible.
He said: "We, along with the whole world, are waiting for you. We are waiting for this miracle of seeing you alive one day."
Father Ayogu, who currently ministers as a parish priest in the Archdiocese of Braga, Portugal, said his message was designed to draw attention to the plight of Christians in Nigeria.
Hoping that his call would lead more people to empathise with those being held by extremist groups in the country, he said: "Maybe it is good to imagine what it would be like to have a daughter, a sister, or a niece go missing for a day, a week, or a year.
"[In Leah's case] We are talking about three years."
As Leah turns 18, it has been 1,153 days since she was forcibly taken from her school along with 110 classmates on 19th February 2018.
The following March, those students who were still alive were returned by the extremists, but Leah was held back for refusing to convert to Islam as the price of her freedom.
To mark the third anniversary of her abduction in February 2021, ACN spoke with Evangelical pastor and friend of the Sharibu family, Gideon Para-Mallam.
Rev Para-Mallam called on the world's governments to apply pressure on President Muhammadu Buhari's administration to step up its efforts to release all those held by Boko Haram/ISWAP.
He said: "Challenge your government to use their power and diplomatic channels to raise Leah's issue with our president and the relevant structures of power in Nigeria to act in order to free Leah and others in captivity."
Commenting on the apparent lack of international action to free Leah Shariu, he added: "Why is the world standing by and watching as she remains in unjust captivity?"