NIGERIA: Priest burnt to death in presbytery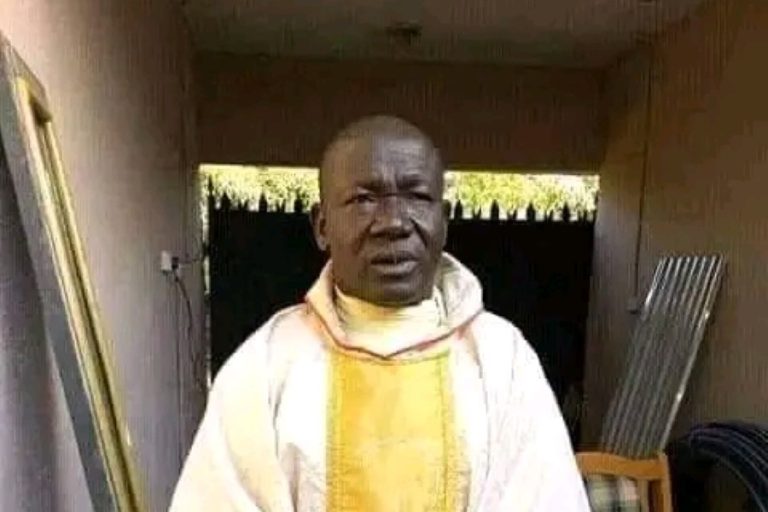 ONE priest was burned alive and another suffered gunshot wounds after attackers stormed a priests' house yesterday (Sunday) in Nigeria.
Father Isaac Achi died at the parish of St Peter and St Paul, Kafin Koro, Minna Diocese, in Niger State, where the attackers struck in the early hours of the morning, burning the presbytery to the ground.
Confirming Father Achi's death, the Catholic Diocese of Minna said assistant parish priest Father Collins Omeh is "responding to treatment".
Local sources told Aid to the Church in Need (ACN), the Catholic charity for persecuted Christians, that the attackers' motive was to kidnap Father Achi.
The local contact stated: "Because of the dimension and the duration of the assault, we can say that it was planned and organised."
According to media reports, Father Achi, who reportedly had survived a bomb attack in 2011, managed to contact relatives, who alerted the police, but they arrived too late.
Some media reports have claimed that, after spending an hour trying to enter the presbytery, the gunmen doused the outside of the building with fuel and set fire to it.
Father Omeh was shot trying to escape but Father Achi died as the fire took hold.
In an appeal for prayer, Father Amanchukwu Emeka, chancellor of Minna Diocese, issued a statement, saying: "Please pray for healing mercy from God for [Father] Collins."
The attack took place the same day as Father Michael Olofinlade, of Ibadan Archdiocese, in south Nigeria, was kidnapped.
Last year, four priests were murdered in Nigeria, according to ACN data, and 28 were kidnapped.
More than 7,600 Christians were killed in the country between January 2021 and June 2022, as reported in ACN's Persecuted and Forgotten? A Report on Christians oppressed for their Faith 2020-22.
Speaking in November at the report launch, Nigeria's Bishop Jude Arogundade of Ondo told the UK Houses of Parliament:
"I strongly appeal to this important body and all people of goodwill to compel the Nigerian government to stop the genocide."