UKRAINE: Kidnapped priests could be facing torture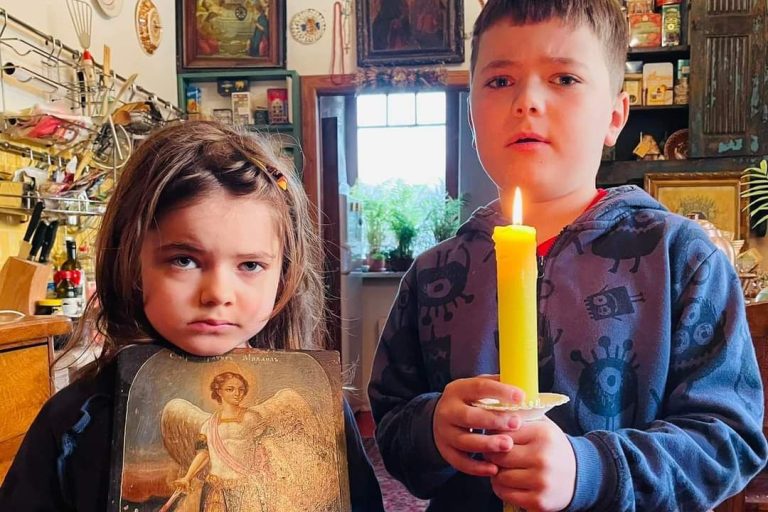 Church authorities in Ukraine have called for the release of two priests it fears are being tortured by Russian operatives.
A statement from the Ukrainian Greek Catholic Exarchate of Donetsk, a copy of which was sent to Catholic charity Aid to the Church in Need (ACN), expressed concerns that Fathers Ivan Levitsky and Bohdan Geleta, who were charged with terrorist offences, are being tortured to obtain a false confession.
The Exarchate warned that Father Geleta "suffers from a chronic disease that requires taking special medications, regularly" and that to remain "under arrest and be subjected to torture could pose a very serious threat to his life".
Following reports that the priests were being tortured, the head of the Ukrainian Greek Catholic Church, Major Archbishop Sviatoslav Shevchuk, released a strongly worded statement yesterday (1st December), saying the priests had been framed and calling for their immediate release.
In the statement, which was posted on the Ukrainian Greek Catholic Church's official website, he wrote: "They were arrested, then some military items were planted in the church and the authorities accused these Fathers of illegally possessing weapons.

"Yesterday, it was reported that they are being mercilessly tortured. According to the classic repressive methods of Stalinism, they simply beat a confession out of them for a crime they did not commit. Every day they face death.
"I ask everyone, particularly those who are repeatedly torturing them, to release them immediately.
"They are not guilty. They are priests of Christ: they are only guilty of loving their people – the Church, the people of God."
ACN has learned from sources close to the Exarchate that Father Levitsky was arrested while praying in the main square in Berdiansk, south-east Ukraine.
He gathered with local residents at noon every day to pray for peace.
The sources told ACN: "On 16th November he and two women were arrested while reciting the prayer. The women were released the same day."
Father Geleta was arrested later that day at the rectory of the Church of the Nativity of the Virgin Mary.
Russian media reported that they were arrested because weapons and ammunition, as well as terrorist material printed in Ukrainian, were found in the church complex.
Media showed a map which it was claimed was a battle plan, but which sources say shows the route for Stations of the Cross.
It was speculated that the arrests are linked to Ukrainian authorities' crackdown on the Moscow-Patriarchate-affiliated Orthodox Church in Ukraine.

The sources told ACN that they believed the arrest of the two priests was a revenge attack for the raids carried out by Ukrainian security services on Pechersk Lavra Monastery in Kyiv, which is under the Moscow Patriarchate.