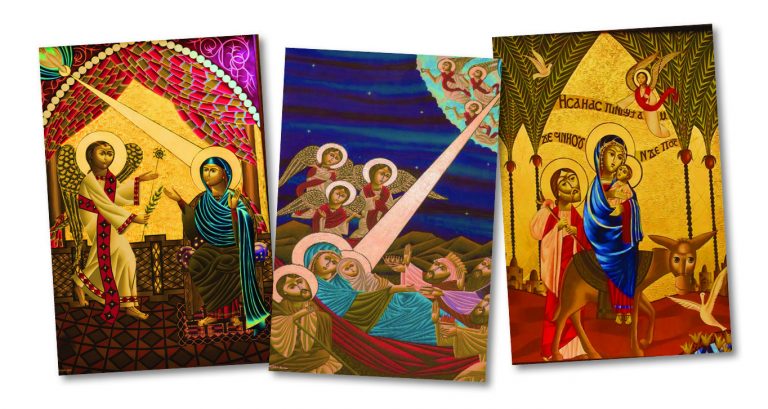 Egyptian Icons – Triple Pack
£3.00
610 in stock
In this triple pack you will find, three colourful Egyptian Icon cards depicting images of The Annunciation, The Nativity and Flight into Egypt.
The images come from photographs taken from the Coptic Catholic Diocese of Guizeh, whilst on an ACN project trip to Egypt.
All three designs available individually for overprinting (not as a mixed pack).
Pack of 12 cards (four cards of each of the three designs)
Greeting inside the cards reads: Wishing you the Peace and Blessings of Christmas
Dimensions: 15cm x 10cm (6"x 4")