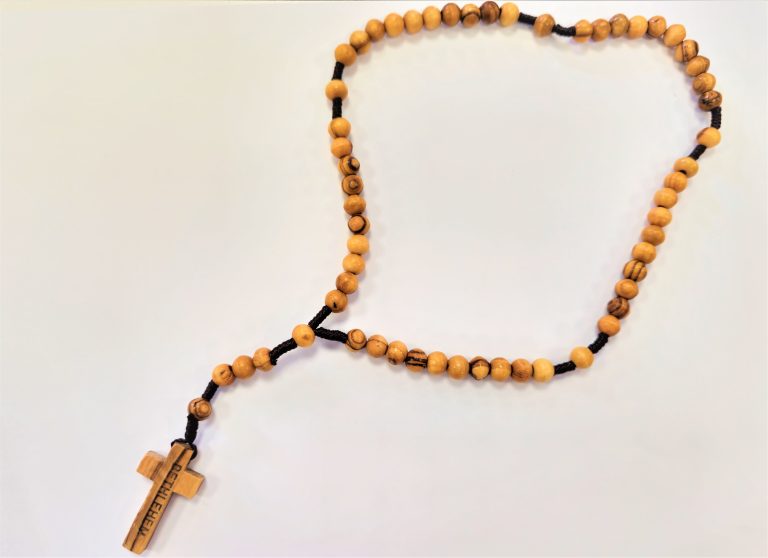 Holy Land: Rosary
£3.99
464 in stock
Simple in design and yet profound in its significance this rosary is handcrafted from olive wood by Christian families in the Holy Land.
Please help support these families who depend on these sales for their livelihood.
The rosary is your invitation to pray for the suffering Church. Your purchase is a tangible sign of solidarity with the faithful in the Holy Land who, despite hardships and obstacles, strive to witness to Christ's message of love.
Total length of Rosary: 33cm (13")