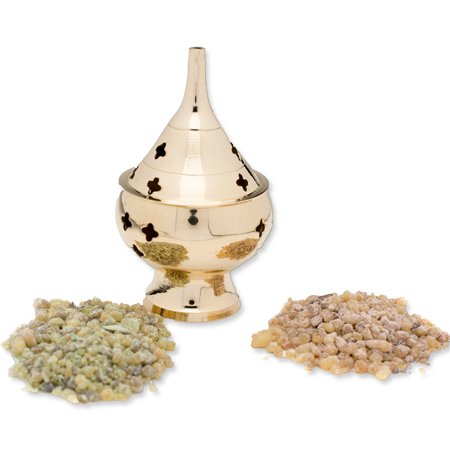 Incense Burner and charcoal
£9.50
41 in stock
By popular request! This small gold-coloured brass incense burner is ideal for use with our Holy Land Frankincense and Myrrh. Comes with charcoal and instructions supplied.
Incense sold separately.
Please note this product has been carefully chosen to complement our incense which we source from Bethlehem, but does not itself come from the Holy Land.
7.5cm x 6.5cm dia.