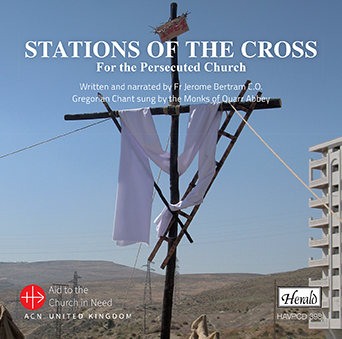 Stations of the Cross – For the Persecuted Church
£11.50
Out of stock
'Stations of the Cross' was specially written for ACN: the meditations for each Station reflect on the suffering of the Body of Christ, the Church, in lands of persecution and terror today. The chanted interludes between these Stations come from the recording Victimae paschali laudes, sung by the Monks in the Quarr Abbey, Isle of Wight in March 1989. The Passiontide selection from the ancient Benedictine treasury is still chanted daily in monasteries and parishes worldwide.
Written and narrated by Fr Jerome Bertram C.O.
Gregorian Chant sung by the Monks of Quarr Abbey
Front cover photo: Cross outside Douma Church, Damascus, Syria.
CD; Running time: 65:15 mins