INTERNATIONAL: Senior Vatican Cardinal calls on children to pray rosary against COVID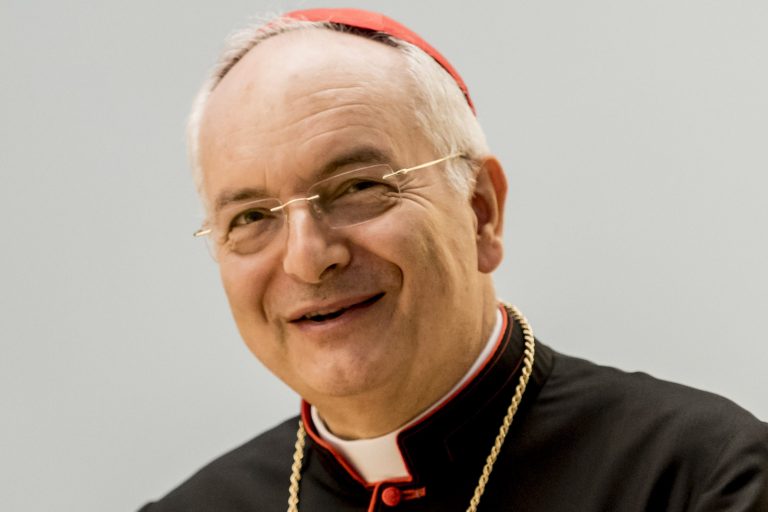 A senior Vatican Cardinal has urged children to pray the rosary to end the COVID-19 crisis.
His call came in a letter backing Aid to the Church in Need (ACN)'s global prayer initiative "A Million Children Praying the Rosary", asking young people to pray on Sunday, 18th October – or the following day if it easier for them to pray together at school.
The letter, by Cardinal Mauro Piacenza, ACN's International President, and the charity's Ecclesiastical Assistant Fr Martin Barta, stressed that in our greatest trials "we need the Mother of God as never before".
He wrote that the current pandemic is a "crisis in which the entire world has been and continues to be exposed to an invisible virus that has brought death to hundreds of thousands of people and devastating – and as yet unforeseeable – economic and social consequences.
"Our world is no longer the same world, and what was taken for granted until now will no longer be so.
"With brutal clarity, the virus has brought home to us our vulnerability, frailty and mortality."
Cardinal Piacenza said that in times of difficulty God always sends us saints to lead us "and is urging us to pray constantly and to trust in Him in all circumstances".
Quoting St John Paul II saying that the late twentieth century was a period of spiritual battle, he wrote: "In our times especially, which are seen by many holy persons as apocalyptic times, [Jesus] has sent us His Mother to help us in our greatest need."
He added: "Above all, she is reminding us of the powerful remedies every one of us already has at hand – wearing a blessed medal, faithfully praying the Rosary, forgiveness and reconciliation, consecration to her Immaculate maternal Heart, reading the Scriptures, acts of loving sacrifice and especially availing ourselves of the Sacraments of the Church.
"That is why we are inviting you once again this year to take part in our worldwide prayer initiative 'A Million Children Praying the Rosary'…"
The letter concluded by stressing the need for children to turn to Our Lady: "And so, in order to be victorious in the current worldwide spiritual battle, we must consecrate ourselves totally to her and seek refuge beneath her mantle through the prayer of the Rosary."
"A Million Children Praying the Rosary" began in Caracas, the capital of Venezuela, in 2005, when a group of children came together to pray the rosary for peace.
ACN has supported the campaign since 2008 and took over its organisation in 2018.
It takes its name from Saint Padre Pio's dictum: "When one million children pray the rosary, the world will change."