NIGERIA: Priest 'brutally murdered'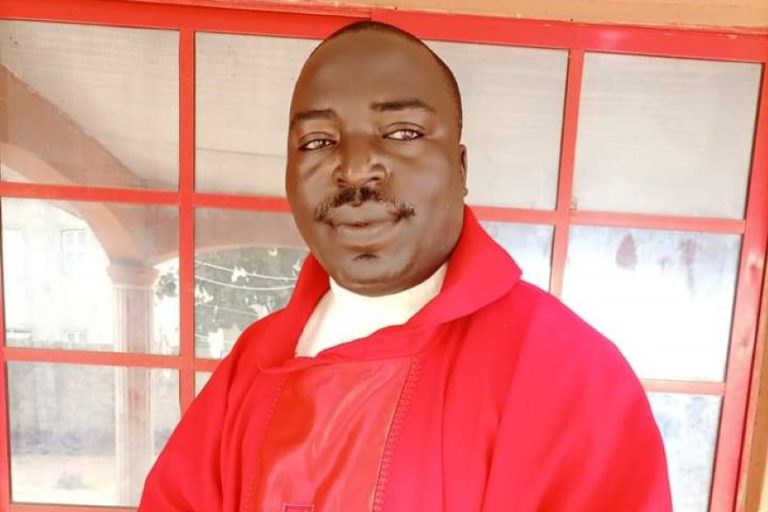 Catholic leaders in Nigeria have announced the "gruesome murder" of Father John Mark Cheitnum – the fourth priest to be killed in the country this year alone.
Father Cheitnum was abducted on Friday (15th July) and, in a statement, the Diocese of Kafanchan, in Middle Belt, said that yesterday (Tuesday, 19th July) his corpse was found "already decomposing".
The statement, signed by diocesan chancellor Father Emmanuel Okolo, a copy of which was received by Catholic charity Aid to the Church in Need (ACN), revealed that Father Cheitnum had been "brutally murdered".
Another priest, Father Donatus Cleopas, was kidnapped alongside Father Cheitnum but he escaped that same day.
Father Cheitnum, who was 44, had been ordained for nine years and was parish priest of St James's Church, Fori.
As well as being Kafanchan diocese's director of communications, Father Cheitnum was chairman of the Christian Association of Nigeria (CAN) in Jama'a local government area and chairman of the organisation's operation in Southern Kaduna.
ACN (International) head of press Maria Lozano recalled meeting Father Cheitnum and the late Bishop of Kafanchan, Joseph Bagobiri on a fact-finding and project-assessment visit to Nigeria.
Ms Lozano said the two clergy described the terrible impact of increasing attacks on the diocese by Fulani herdsmen terrorists.
She said: "Father Mark was deeply engaged in giving a voice to the innocent victims of violence in his diocese, who number in the hundreds at least.
"Now he himself has become a victim in this spiral of death."
Describing how Kafanchan diocese has experienced "terror and violence" for many years, she added: "I remember that when we visited Bishop Bagobiri and Father Mark, there was a curfew and…we had to leave in the afternoon because it was too dangerous."
She said that the fear and violence had spread beyond not just Kafanchan and Kaduna State but to other parts of the Middle Belt.
In a separate message, Catholic dioceses have called on the government to improve security and protect the lives of priests.
The Catholic Church has been very critical of the government, accusing it of inaction in response to a spate of murders, kidnappings and other attacks which have become commonplace across the country.
The Diocese of Kafanchan has declared two days of prayers for the repose of the soul of Father Cheitnum and all those who have died in the crisis.