PAKISTAN: Bishops' outrage after policeman kills two girls at a Catholic school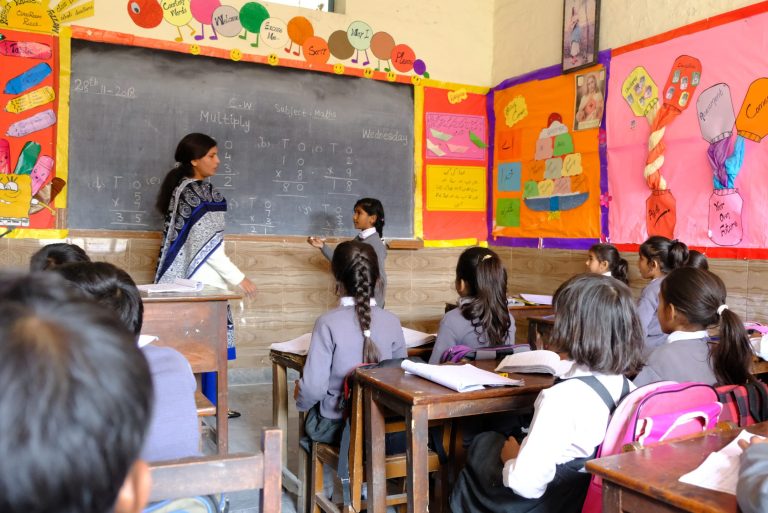 Pakistan's two leading bishops have demanded that security be tightened in schools across the country after two girls at a Catholic college were shot dead by a police officer working as a guard.
Five other children and a woman were also injured in the shooting at Sangota Public School, in the Swat Valley run by the Sisters of the Presentation of the Blessed Virgin Mary, in the north-east of the country.
The officer has been arrested following the incident on 16th May and an inquiry is ongoing.
Archbishop Joseph Arshad of Islamabad-Rawalpindi, whose diocese includes the school, told Catholic charity Aid to the Church in Need (ACN): "We feel threatened and insecure in the midst of the growing terrorism in the country.
"We demand that the guard be punished, to avoid similar incidents in the future."
Archbishop Sebastian Shaw of Lahore also condemned the threat posed by groups opposed to girls' education and called on authorities to do more to keep schools safe.
Archbishop Shaw said: "This man was in charge of security for the children, the staff, the parents, everybody. That is what he was paid for.

"But in a moment of madness, he did this because the school teaches girls. This shows how aggressive these groups that are opposed to women's education can be.

"Everybody has a right to an education."
Archbishop Shaw stressed that the attack will not weaken the Church's commitment to provide an education for everybody, especially the most vulnerable.
According to the archbishop, the incident has created an atmosphere of insecurity, "which is why the Government has to do more to protect the institutions and the people who are committed to education and health".
The Church in Pakistan has asked all Catholic schools in the country to observe a day of prayer in solidarity with the victims of the attack.
The school previously closed for three years after Islamist fundamentalists destroyed the building in 2009.
Earlier, extremist group Jan Nisaran-e-Islam threatened the school following false accusations that the Sisters were trying to convert its several hundred Muslim students to Christianity.
ACN (UK)'s 2021 Hear Her Cries report highlighted the growing number of kidnappings and forced conversions of Christian women and girls in Pakistan.