PAKISTAN: "Help us leave" pleads Asia Bibi's family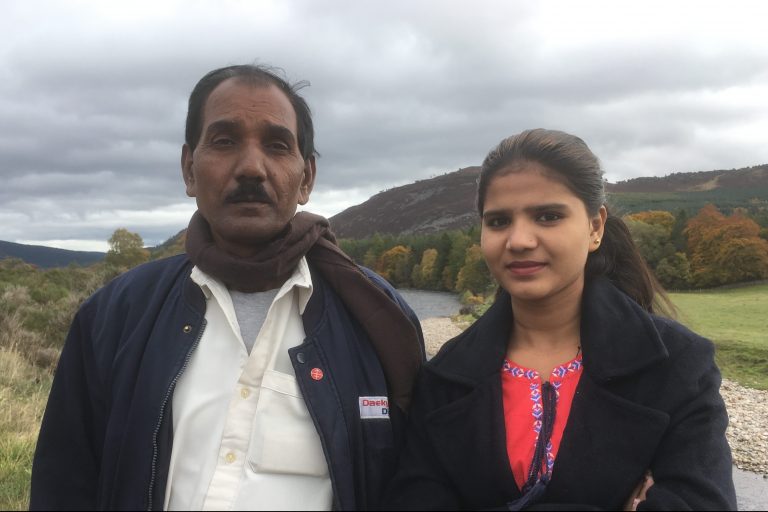 "We no longer have even anything to eat…"
With Asia Bibi and her family fearing for their lives, her husband has called on the international community to help them leave the country.
Speaking to Catholic charity Aid to the Church in Need, Ashiq Masih described how the family is still living in secret following calls for his wife to be killed after she was acquitted of blasphemy last Wednesday (31st October).
"We are extremely worried because our lives are in danger."
He said: "Help us get out of Pakistan.
"We are extremely worried because our lives are in danger.
"We no longer have even anything to eat, because we cannot leave the house to buy food"
Violent protests organised by Islamist political movement Tehreek-e-Labbaik following Asia Bibi's acquittal forced the family to remain in hiding.
In order to end the protests, Pakistan's government agreed a deal which allowed Tehreek-e-Labbaik to begin proceedings to have Asia Bibi put on the "exit control list" to prevent her leaving the country.
The government also pledged not to object to any review of her appeal verdict.
Asia Bibi is still in prison, despite Supreme Court judges ordering her release when her sentence was overturned.
Mr Masih called for the media and the international community to continue to focus on his wife's case: "As it is precisely this attention that has kept Asia alive to date."
Referring to ACN events where the family has spoken about their situation, including the lighting up of the Colosseum this February, Mr Masih said: "I thank Aid to the Church in Need in particular for giving us the opportunity to speak to the world."
Saif ul-Malook, Asia Bibi's defence lawyer, left Pakistan due to security concerns and is now in the Netherlands. He intends to organise a press conference later this week
Following a call to the governments of the UK, US and Canada last weekend asking them to offer asylum to the family, Mr Masih also appealed to the Italian government to offer them sanctuary.
"…help my family and me get out of Pakistan"
He said: "I appeal to the Italian Government to help my family and me get out of Pakistan".
The family has also requested asylum in Spain and France. They are hoping that all of Asia Bibi's children will be granted asylum.